What to Expect During Your Furniture Delivery
At Baer's Furniture, we offer white-glove home delivery with every purchase. That means delivery, setup, inspection, and cleanup are included with every home furniture delivery.
Imagine finding the perfect accent chair to complete your living room set only to discover a large slash in the otherwise perfect leather upholstery. Or having a bed frame and mattress delivered to your two-story house and learning that "contactless delivery" actually means that the item will be left on your doorstep — unassembled.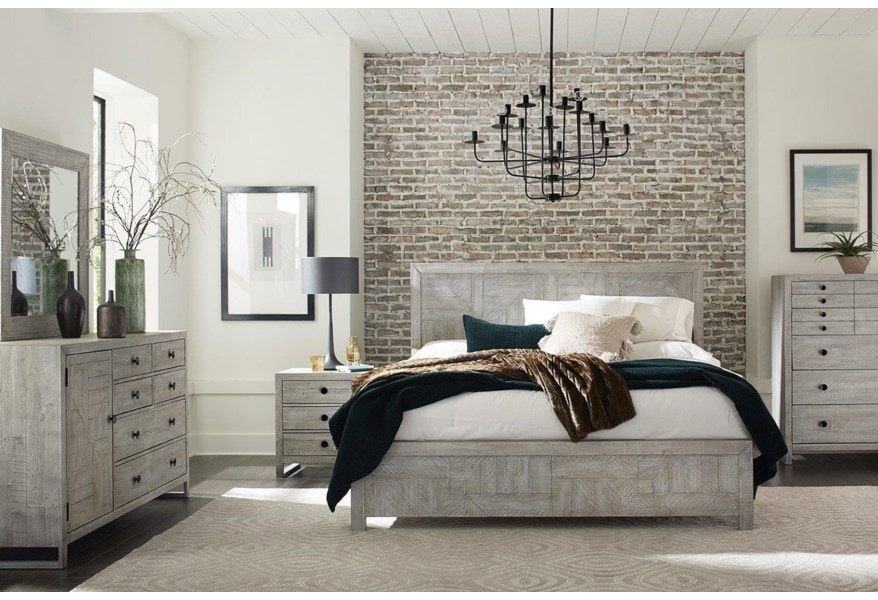 At Baer's, we pride ourselves in offering premium service through every aspect of your furniture-buying experience — from the moment you walk into a Baer's Furniture showroom to the moment your assembled piece is occupying your home.
How Baer's Furniture's White Glove Delivery Works
What can you expect when you order from Baer's? We follow multiple steps to ensure your furniture is delivered in perfect condition.
1. Scheduling
We understand how important it is to know when your product will arrive, which is why we schedule your delivery for a date and time that works with your schedule. How do we do this? First, we schedule a day for your delivery, then, the day before that date, we give you a 3 hour window. Let us know at the time of purchase if you have COA/HOA or building restrictions so we can address your specific needs in advance and provide a smooth delivery for you.
2. Tracking
You can begin tracking your delivery within 24-48 hours of your scheduled delivery date. When you track your order, you'll have more flexibility, because you'll have real-time expectations for when our professional delivery handlers will arrive with your items.
Don't have your invoice number handy? No problem! The tracking system will use your phone number to cross-reference your purchase (make sure to use the same phone number you gave at the time of purchase!)
3. Delivery
On the day of delivery, we will notify you via text message when your furniture is on the way. Our professional delivery personnel will wear shoe coverings to ensure that your flooring stays clean while they place your new furniture where it belongs in your home.
4. Assembly
Some of our case pieces require some assembly, but that's not something that you need to worry about. With our white-glove service, our delivery staff will put your new pieces together in expert fashion. So, no need to get frustrated reading difficult-to-understand instructions or worrying about having the right tools.
5. Inspection
Once the furniture is set up in the location you want, our delivery team will inspect the items. If they notice any damage either due to a manufacturer's defect or damage during shipping or assembly, they will bring it to your attention. You will also have the opportunity to inspect the piece before they leave.
If anything you buy from Baer's is damaged prior to delivery, during delivery, or during assembly, we will remove the item and replace it at no cost.
6. Cleanup
Protecting your furniture before it arrives means packing materials are a part of the job. Our delivery team will carry away any cardboard, packing materials, and extra hardware that you don't want to keep. Additionally, the delivery team will sweep up the work area. When we leave, your furniture and the space around it will be clean and ready to use.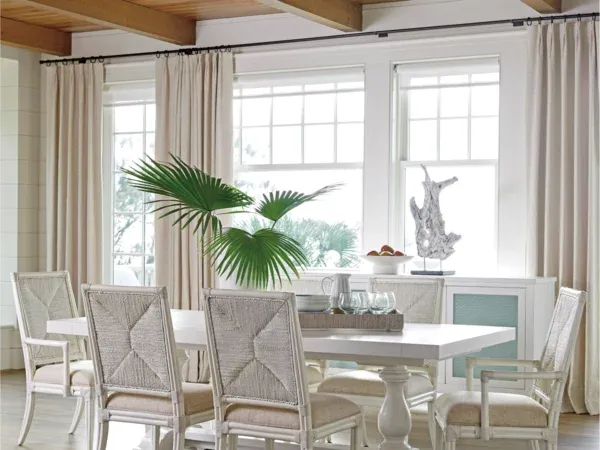 ---
Frequently Asked Questions
At Baer's Furniture, we want your furniture delivery experience to go as smoothly as possible. Here are some of the frequent questions asked by our loyal customers.
What If I Need to Change My Delivery Date or Time?
We know that new events pop up, and schedules have to be changed. If you have a conflict with your scheduled delivery date, contact us as early as possible (preferably 48 hours in advance of your scheduled delivery). We will find a delivery window that better suits your needs.
How Do I Track My Delivery?
For deliveries that are scheduled within the next 48 hours, visit our Track Your Delivery page and enter your invoice number or the phone number associated with the account. For deliveries that are scheduled more than 48 hours in the future, contact the Baer's Furniture store where you made your purchase.
What Should I Do to Prepare for My Delivery?
Our white-glove delivery service is designed so you have to do very little preparation in advance of our team's arrival. With that said, these tips may help the delivery go smoother:
If you live in a gated community, condo, or apartment complex, make sure the delivery team has instructions on how to access your residence, and any time restrictions, in advance of scheduling your delivery.

Secure any animals that may try to escape or otherwise interfere with the delivery team.

Make sure that small children are not able to approach the team while they're moving heavy or bulky items.

If you have vehicles in your driveway, you may need to move them to allow the delivery truck access.

Remember: we don't move your existing furniture, so please keep the delivery path clear for our team.
At Baer's Furniture, we will make every effort to make your entire furniture-buying experience as pleasant and carefree as possible. Stop by one of our showrooms today!