Interior Design Predictions for Spring 2022: What's In and What's Out?
This spring's interior design trends are all about comfort, luxury, and style at home. The past few years have brought to light the importance of creating a warm and inviting home as many people are choosing to spend more time enjoying their living spaces instead of heading out to face busy crowds. With this lifestyle change comes the need for aesthetically pleasing and, most importantly, functional homes.
Home offices are taking center stage as more employees transition to work from home and choose these roles as permanent employment conditions. Kitchens are getting revamped and elevated as people rediscover their passion for cooking and dining at home. Additionally, living rooms are getting a major glow-up as people focus on home entertainment and spending time with the family.
Our experts are here to share the spring interior design and décor trends that are taking hold. We're always at the front of the design scene, listening and taking notes on what design aesthetic will catch on next. Baer's Furniture is always at the forefront of style, form, and function when it comes to home decor and furnishing. Find a Baer's store near you today to see what design trends are up and coming for this season beyond.
1) Home Offices and Work-From-Home Spaces
A vast number of people are moving into permanent work-from-home positions, and even more are splitting their time between the office and a home office. What many thought was a phase or passing trend has now become the corporate standard.
With this change comes the need for practical and comfortable home office spaces. Whether it's an extra bedroom, a finished basement that's been converted into a complete office, or a small nook in the living room that's been repurposed as a workspace, the need for home office furniture is soaring like never before.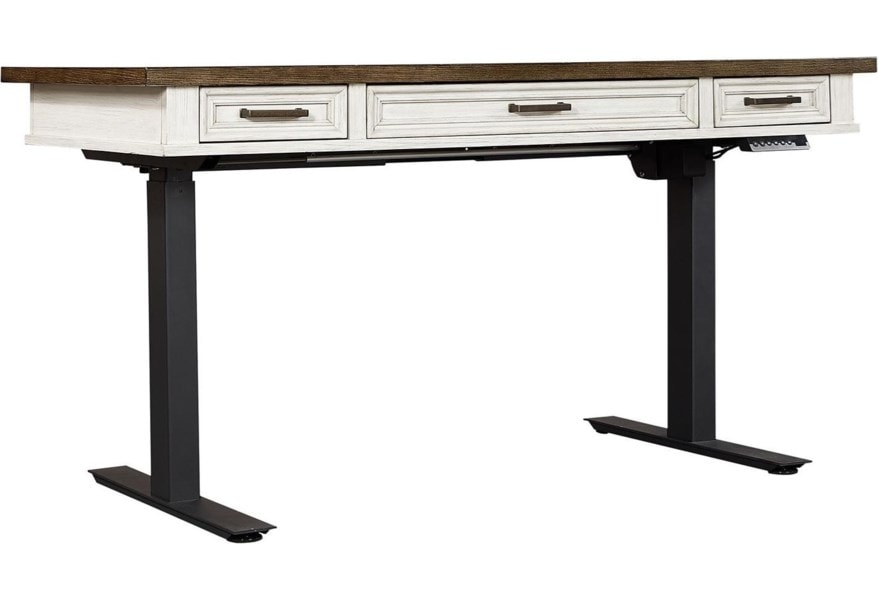 Many people had put off revamping these spaces as they waited to see if the WFH movement was here to stay. Now that it's clear that it is, more individuals are making significant purchases to overhaul their office space. Front and center are bold and spacious office desks that feature clean lines, comfy office chairs, and furniture pieces such as bookshelves and cabinets for extra storage.
2) Cozy Kitchens
Homemade sourdough, pour-over coffee, and made-from-scratch galore — more people have either found or rediscovered their passion for cooking during the past 12 months, and they're carrying the trend into the spring. Many people are still avoiding crowded restaurant spaces and are cooking in regularly.
With the increase in home cooking comes the need for a functional and beautiful kitchen. Spaces such as kitchen islands with barstools are taking precedence over formal dining rooms and dining tables. Large counter spaces for mixing and chopping and cute and cozy décor are on the menu for the next year.
Furthermore, additions such as stylish home bars, bar carts, and cabinets will be making an appearance more often as homeowners renovate their spaces to incorporate the hottest trends of 2022.
3) Room for Home Entertainment
Movie theaters, live concerts, large social gatherings, and stadium sports took a backseat throughout 2020 and much of 2021, and during this time, people rediscovered how fun a night at home can be. Now, entertainment events are picking back up again after their hiatus. However, people still want comfy spaces for family movie nights, entertaining guests, or just relaxing at home.
As many people stayed home for much of the past 24 months, home entertainment systems and spaces came into the spotlight. Is there enough living room seating? Is the furniture comfortable? More importantly, can it stand up to heavy and repeated use? These are the questions people began asking and will continue to ask over the next few months.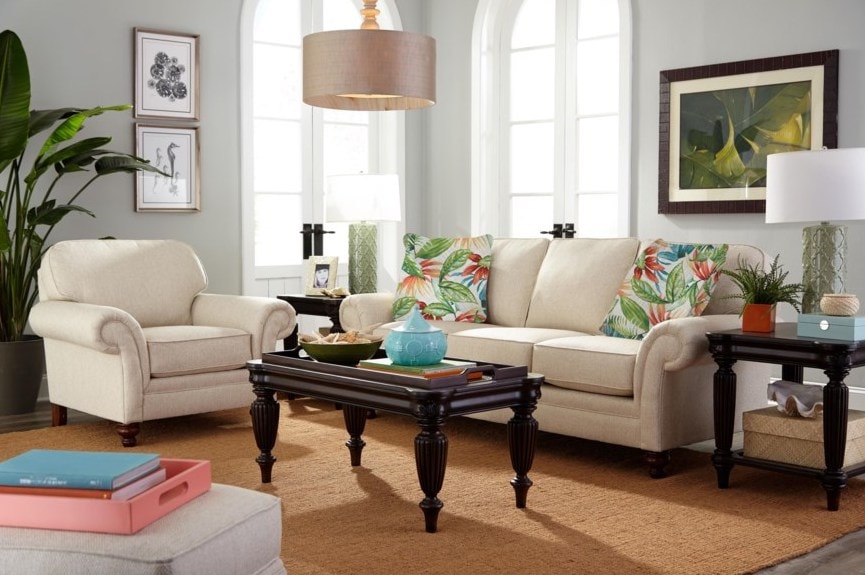 It's time to get rid of those old, beat-up couches and replace them with luxurious sofas. Throw out that media console or accent table you've had since college and upgrade to a beautiful new media cabinet and sleek coffee table. Redesigning your hangout space with appealing furniture, home accents, and décor is the spring 2022 interior design and décor trend you just can't pass up.
Shop Baer's Furniture Today
If you're ready to redesign your entire home, or even just a room or two, and are looking to follow the interior design and décor trends for this spring, shop Baer's Furniture today. Find a Baer's Furniture store near you and either browse online or visit us in person to speak with our design experts. We pride ourselves on serving as true design partners to all those who visit.
Whether you're looking for an entirely new set of furniture or just have a few pieces in mind that you'd like to upgrade, Baer's Furniture is the spot to shop for the latest trends in the interior design industry. With thousands of items in stock and ready to ship, you are sure to find your inspiration today.