History Repeats: Achieve the Antiquated Interior Design Look
Not every design trend deserves an encore, but there are many classic — even antiquated looks — that can be used to create a comfortable, cozy, and nostalgic space.
The good news is that you can achieve an antique design without spending months or years combing estate sales, antique shops, and thrift stores. You can acquire many of the elements you need from today's manufacturers and retailers, like Baer's Furniture, which will ensure that you are purchasing period-inspired pieces that are high-quality, durable, and attractive.
3 Rules You Should Forget Before You Start
There are several misconceptions about antiquated design, and it's helpful if you free yourself of these frustrating notions before you get started.
1. Never Mix Antiques With Newer Pieces
You want your space to have a consistent look, but that doesn't mean that all of your pieces have to have been built during the same epoch.
In the not-so-distant past, high-quality furniture was passed down from one generation to the next, which is actually why we have so many well-preserved antiques on the market. That means that older furniture pieces have always been incorporated with newer ones.
With this in mind, you shouldn't limit yourself to a 10 or 20-year historical timespan. Branch out a little.
2. Don't Stray From a Specific Genre
If you're trying to create a historically consistent space, you may not want to mix Victorian with Art Noveau, but if you're trying to develop an interesting and aesthetically pleasing home, you can focus more on colors and shapes than on adhering to the style standards of a certain age.
3. Antiquated Spaces Need to Have a Heavy Antique Presence
You've probably visited a home piled floor to ceiling with all kinds of interesting artifacts and knickknacks and thought, "Wouldn't this look great with about half of these items."
Stuffing too many antiques and accessories into one space will inevitably make it look cluttered. Know when it's time to stop, or at least, swap some things out.
Tips For Creating the Antiquated Look
At Baer's Furniture, our designers are well-versed in the antiquated style. Here are a few tips that they've come up with to help you get started transforming your space into a thing of the past that you can be proud of.
Choose Your Colors
Some color palettes are just too "now" to be considered antique. For instance, Pantone's 2022 Color of the Year, "Very Peri" may not be an ideal choice for a traditional-looking space. A Google search of "antique color palettes" will provide you with an enormous variety of colors and shades, none of which are difficult for a paint supplier to match.
Select Your Patterns
Some antiquated patterns go in and out of style, while others are perennial favorites. Paisley, stripes, herringbone, plaids, checkers, pin dots, and certain floral prints all play well with an old-fashioned look. Again, don't worry too much about exactly nailing the pattern of the time. Instead, make sure the colors, tones, and patterns look good in the space you're reinventing.
Incorporating Wood and Leather
Wood and leather are ageless materials and have been used to make furniture for eons. That does not, of course, mean that all wood or leather furniture looks "old fashioned" enough for the antiquated look. A piece like the Tommy Bahama Island Estate 13 Drawer Barbados Triple Dresser is perfect for creating an antique bedroom, but it can also be used as a connector between old and new pieces.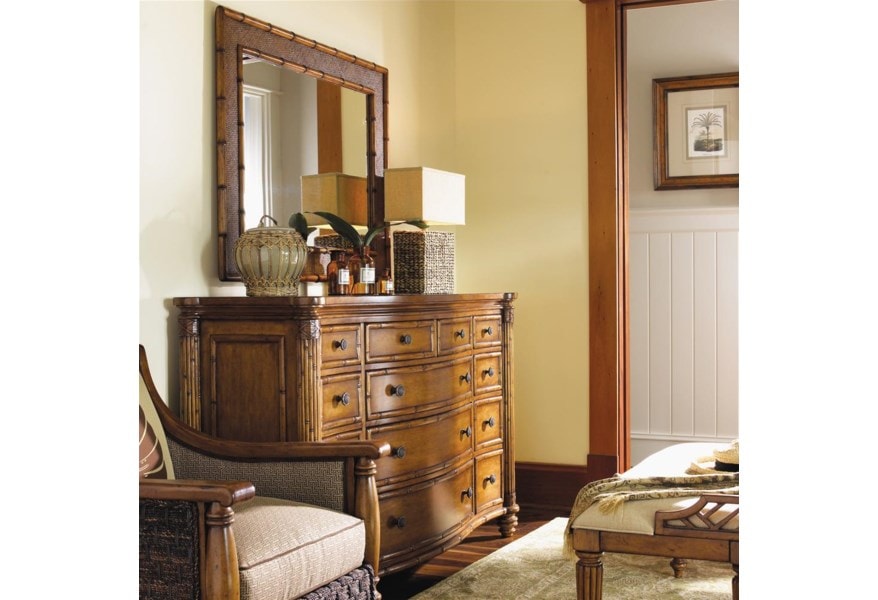 Generally speaking, antique sofas are problematic for a number of reasons. Sofas that were made decades ago tend to be uncomfortable, have worn springs, and it's rare that the stuffing materials have been properly preserved.
For these reasons, it's a little more difficult to find a truly "antique" sofa than most other types of furniture. Rather than going down this ill-advised path, choose a newer sofa that fits well with your antique theme. We love the Bernhardt Candace Sofa for both comfort and traditional versatility. With nailhead trim and tufted upholstery, this piece has traditional elegance and modern comfort, and fits with a variety of motifs — from antiquated to modern.
Incorporate a Curio Cabinet Into Your Décor
If you intend to display antiques or artifacts from a particular period — particularly rare items of significant value — you probably don't want to leave them in areas where they can possibly be damaged. Furthermore, too many scattered trophies can make the space look cluttered. Invest in a vintage-inspired piece like this gorgeous Pulaski Furniture Curio Cabinet to put your valuables on display.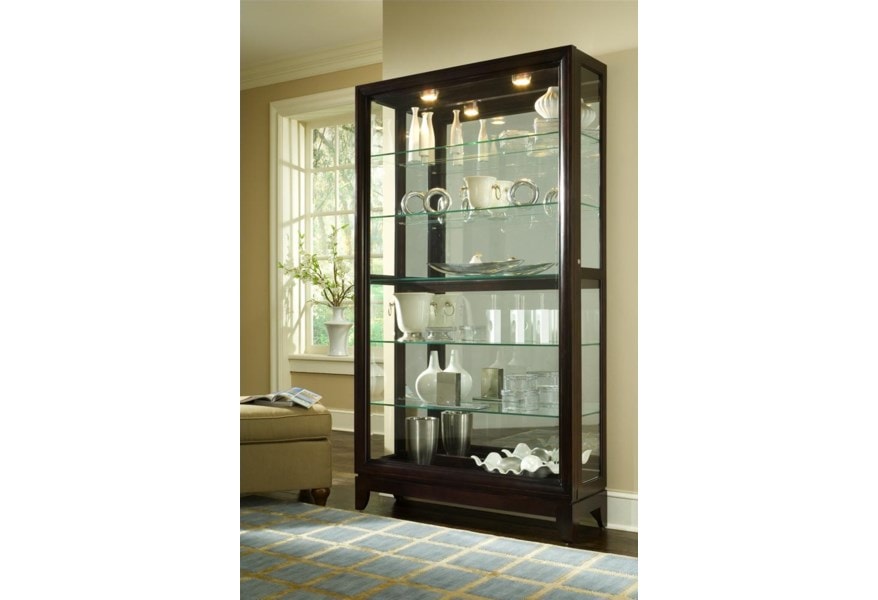 If you're looking for furniture to complete your antiquated décor, visit a Baer's Furniture showroom and let us help you with your design.