How to Create a Sustainable Home
In modern times, "sustainability" has become a watchword as we all recognize the long-term impact that overconsumption has had on our global environment.
Like many of our customers, Baer's Furniture is constantly seeking ways to improve sustainability in both our business practices and our products. That is why we want to help Florida residents enhance the sustainability of their homes and their furnishings through intelligent consumption practices.
4 Tips for Creating a Sustainable Home Environment
There are many ways to reduce your overall consumption and create a sustainable home.
Many home decorators choose minimalism or industrial décor, which reduces the need to fill spaces with accent pieces, accessories, and objets d'art. Others decide on a boho or traditional style that allows them to recycle things from the past and incorporate plenty of plants.
Regardless of your approach to decorating, these four tips will allow you to improve sustainability and decrease waste in your home.
1. High-Quality Furniture Lasts Longer
Going to an online site or a warehouse that sells furniture in cardboard cartons might allow you to decorate inexpensively in the short term, but many of those products don't last for more than a few years.
In fact, many charities won't accept these items second-hand. While you may not be able to decorate an entire living room or bedroom for under a thousand dollars, acquiring a high-quality leather sofa, for instance, will outlast a cheap futon by many years. Not to mention the fact that your living room won't look like a dormitory.
Consider the beautiful Chateau D'Ax Leather Queen Sofa Bed in this minimalist living room. Not only is it a high-quality, stately addition to this space, it also doubles as a foldout bed for overnight guests. Plus, it will last for years.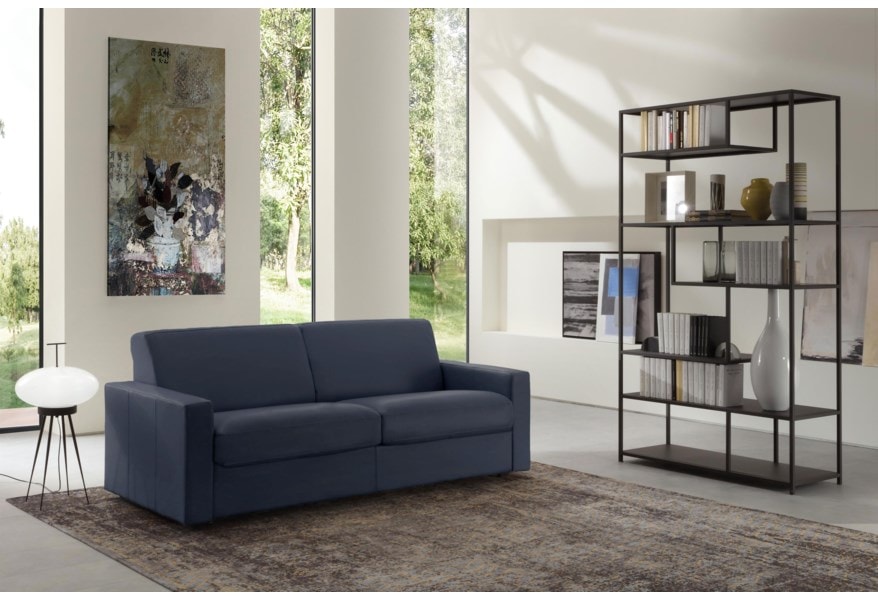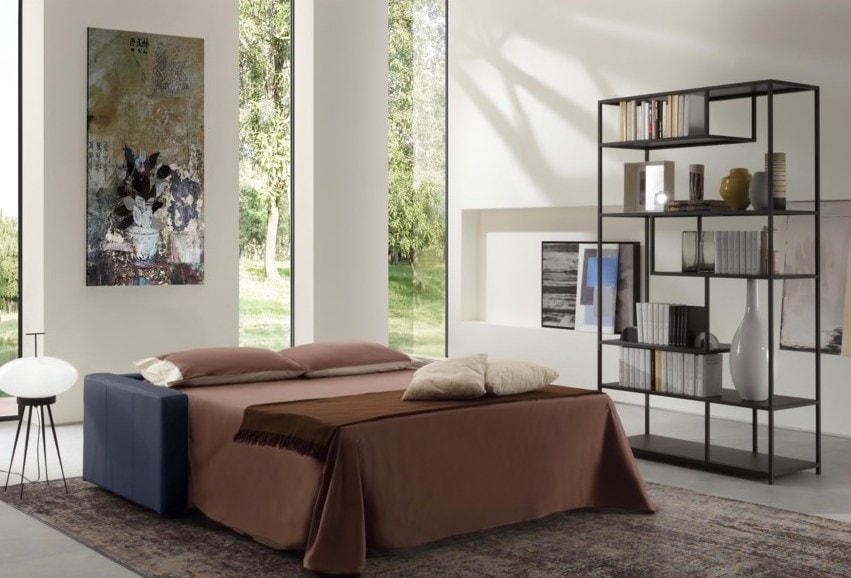 2. Sell or Donate Unwanted Furniture and Accessories
You don't need to feel guilty because you have the urge to redecorate or to replace an unwanted item. Thanks to social medial outlets and apps, like Facebook Marketplace, OfferUp, and craigslist, there is a thriving secondary market for used furniture.
Many people can't afford to buy brand-new high-quality items, but discounted second-hand products allow thrifters to achieve a stylish look – that's sustainable – and avoid those furniture-in-a-box stores, too.
This may be easier than you may think, particularly if you inform the buyer that they're responsible for pickup. Most of these services allow you to at least have some knowledge of the buyer, but if you're uncomfortable allowing an unknown person to come to your home, you can also opt to donate your items to charity.
Charitable donations are generally tax-deductible. By selling or donating your discarded furniture, your furniture goes to a new home and stays out of the landfill. The following organizations accept gently used furniture in Florida:
Make sure the organization you're donating to will accept the type of furniture you have to offer. Also, make certain that they have free pick up in your zip code.
3. Choose an Adjacent Style
If you're bored with your current décor, but you don't want to have to buy an entirely new furniture set, choose an adjacent style. For instance, coastal, tropical, cottage core, and Cottage Grove are sufficiently different that they each warrant their own name, but you'd be amazed at how a versatile piece of furniture can work into all of these themes. The same can be said of retro, midcentury, and transitional. If you choose an adjacent style, there are plenty of options that will help you seamlessly transition.
Take a look at the gorgeous Candace curved couch from Bernhardt — shown here in fabric, but also available in soft, durable leather. The neutral tones, nailhead trim, and gentle curves allow this piece to fit into traditional, modern, or even minimalist decors.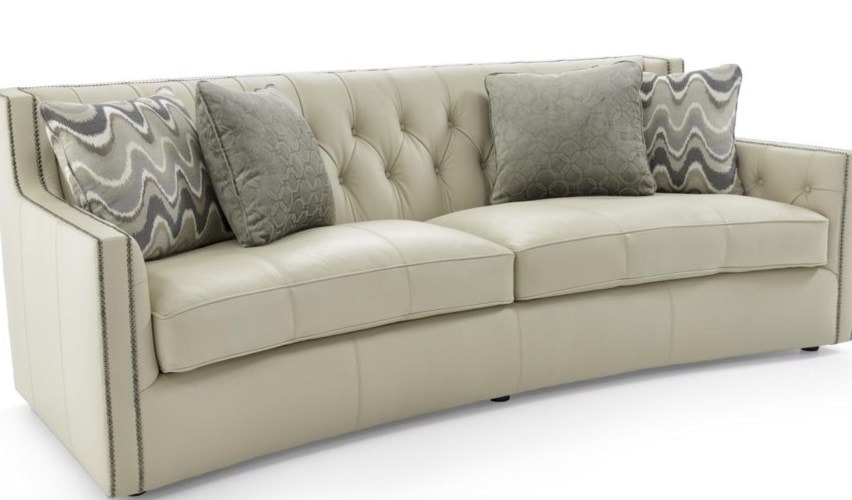 4. Use Real Indoor Plants as Natural Air Purifiers
Plants are an attractive and healthy addition to your home. In addition to converting carbon dioxide into oxygen, they really go well with every decorative style — they're practically de rigueur for certain styles, like boho or tropical.
Plants also give you a chance to accessorize with interesting pots and plant holders. Notice how the plant acts as a central focal point for this Tommy Bahama's Island Fusion dining table. A word to the wise: choose low-maintenance indoor plants that will thrive with your available lighting.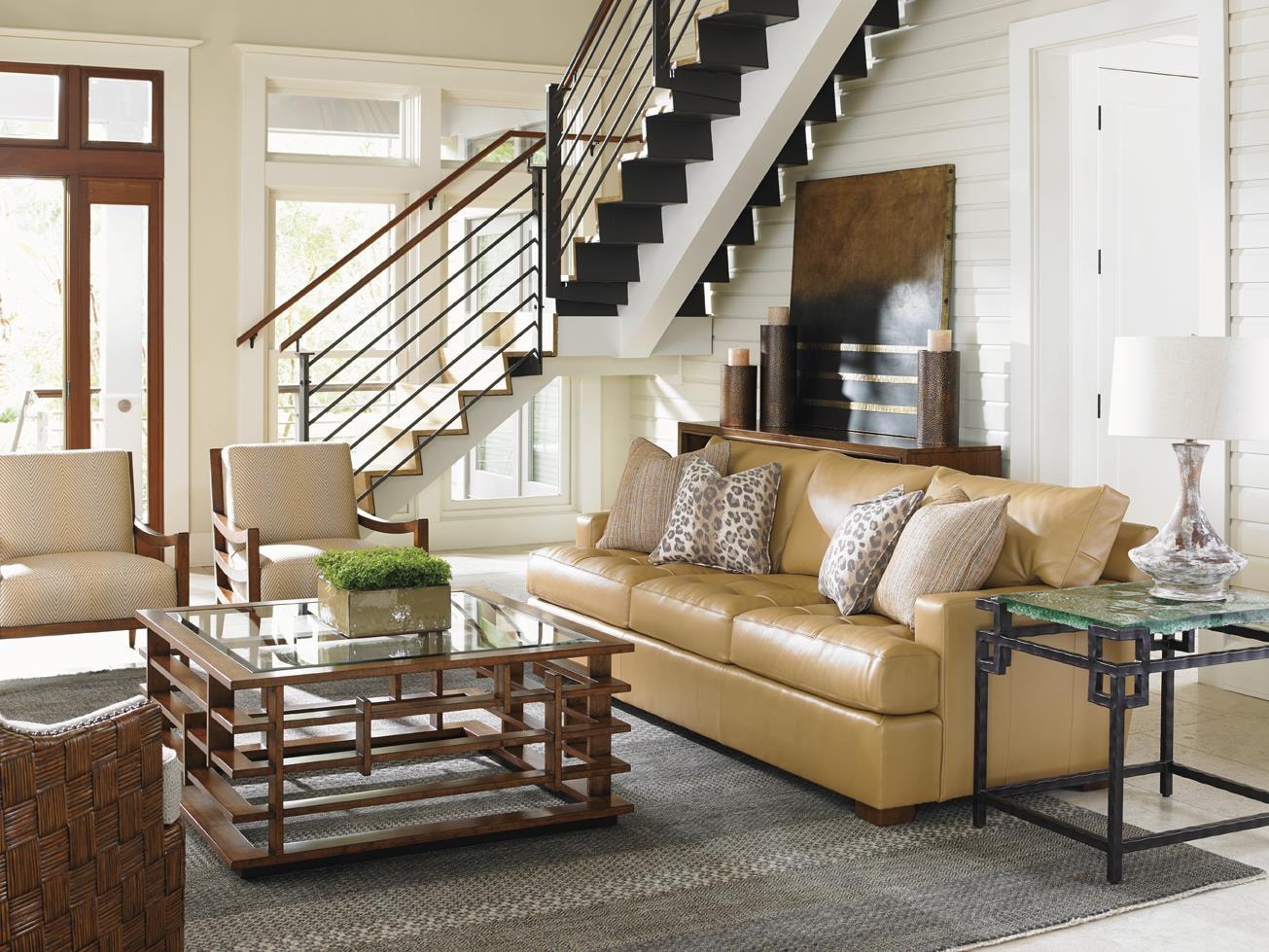 Sustainability Can Be Stylish and Comfortable
Creating a sustainable home does not mean you have to sacrifice comfort and style. You can have a comfortable, aesthetically pleasing home that matches both your design sense and your commitment to sustainability.
Baer's Furniture is here to help you achieve a sustainable home. Visit one of our furniture stores near you to see our wide selection of high-quality, long-lasting furniture items.