Beige is the New Beige – Color Schemes for 2022
2022 is just around the corner and what better way to bring in the New Year than to refresh your interior decor's color scheme. We're bringing it back to classics with a fan-favorite: Beige color palettes for everyone.
While it may seem like the year 2021 just flew right on by, there's much to look forward to in 2022. What better way to celebrate the new year than to give your home furniture and decor a refresh? As they say, it's out with the old and in with the new. The upcoming year is all about fresh starts, positive vibes, and new beginnings. It's going to be about bringing people together, fostering connection and togetherness, and feeling a sense of calm and tranquility. A welcomed change is what we're hoping for.
To encourage this new sense of positivity, you may be looking to update your home's furniture as well as your interior design color scheme. If this sounds like everything you've been thinking, or it suddenly strikes a chord, we're here to help. The "it" color of 2022 for home accents and decor may surprise you: It's beige, one of our favorite warm neutrals — an old classic and a new favorite that never goes out of style. There's no denying it; beige is, in fact, the new beige.
Here are three ways to incorporate the oldie-but-goodie, beige, into your new 2022 style and color palette.
1) Beige Leather Sofas & Sectionals
Traditionally, many people balk at the idea of white seating or even seating with light colors at all, especially if there are kids or pets in the household. Think of the dirt, the hair, the spills! This isn't the case when you choose a beige leather sectional. Beige leather sectionals are easy to clean, are generally more resistant to tears and rips, and hold up to the wear and tear that families are bound to put on furniture.
Best of all, beige furniture is inviting as it features warm undertones while also bringing in an element of sophistication and class. Plus, it gives that always-put-together vibe to anyone who enters the space. It's one of our designers' top warm neutrals-of-choice for both style and function. For a less monotone look, jazz things up a little with throw pillows or choose other home decor featuring bright colors.
2) Elevate Your Dining Space
Beige in the dining room has never looked so good. If you have a more formal dining space, a beige set might be right for you. Classic upholstery can make your dining room set really stand out with a warm color scheme that's sure to entice. Tie the entire look together with a neutral-patterned area rug, some fresh flowers, black curtains for drama, and plenty of natural wood grains for a space that's cozy yet elegant.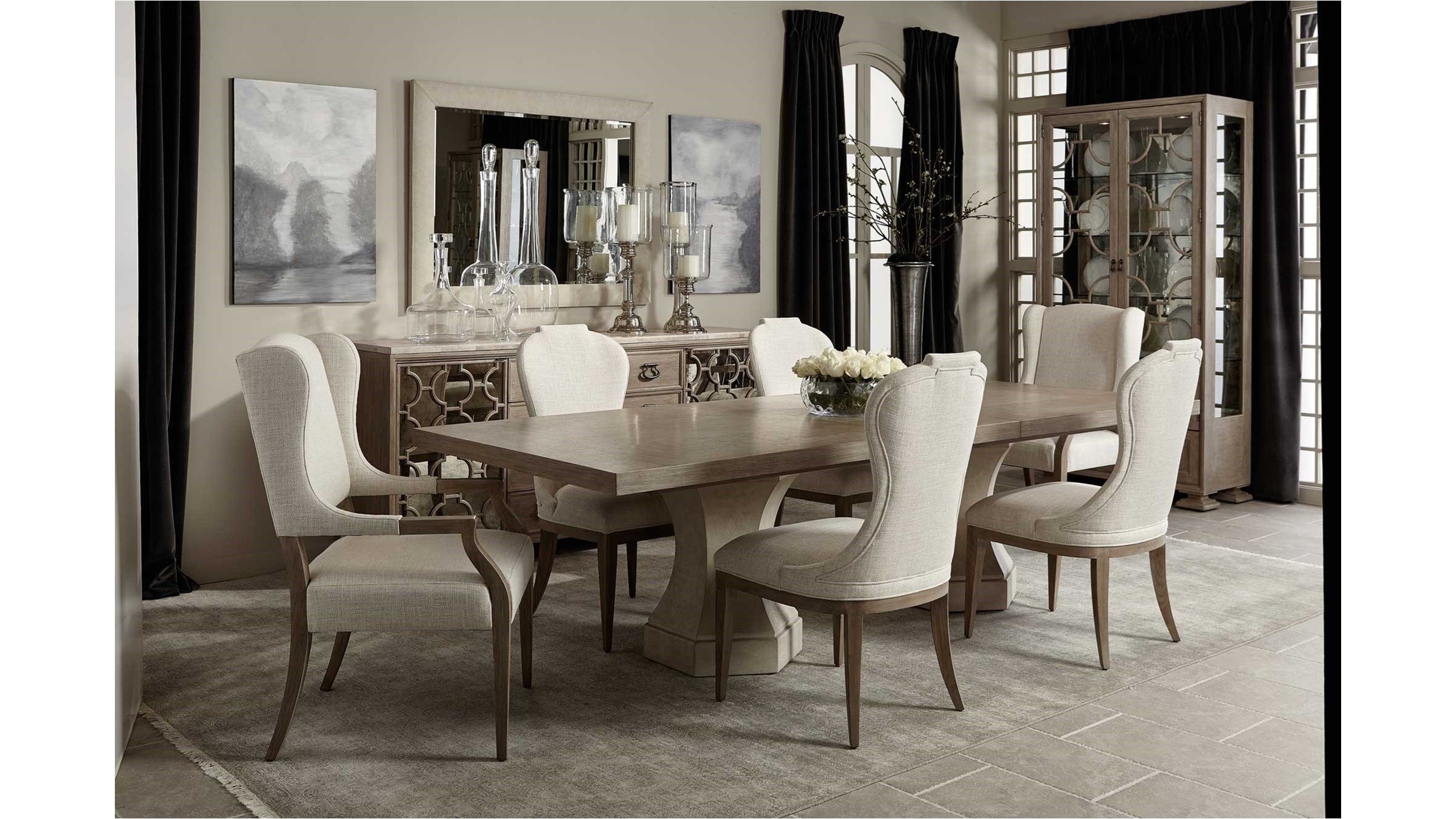 3) Beige in the Bedroom
Instead of crisp white sheets and bedding, think of earthy colors and a little more beige in 2022. Incorporating beige bedding and furniture in your sleep space can make the area feel a little more warm, fostering a sense of relaxation and Zen, while still sticking with a neutral color.
Or, let the home accents do the talking with darker furniture with beige bedding and vibrant colors as accents and decor. Add a fun pop of color on throw pillows or blankets for an extra element of "wow." Choosing an accent color is easy when you're working with beige since almost everything matches perfectly.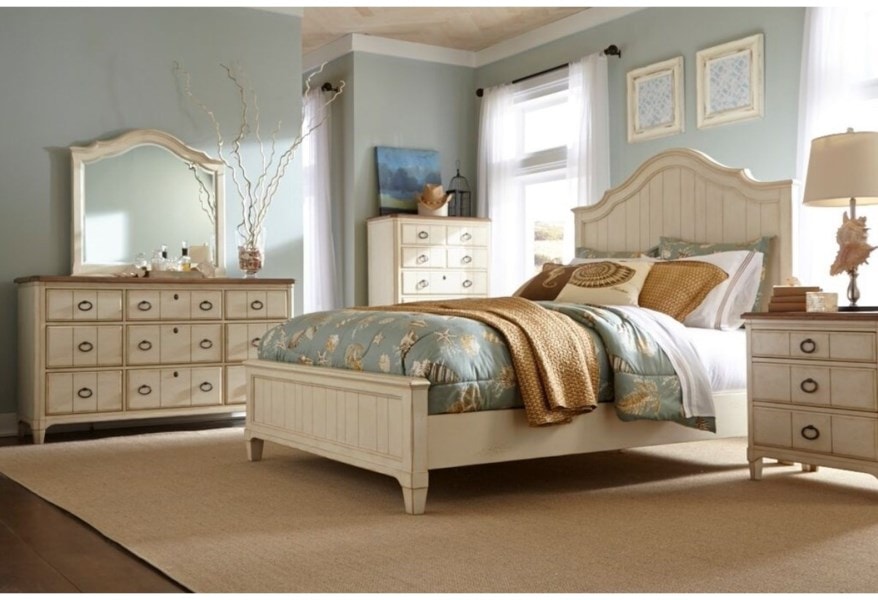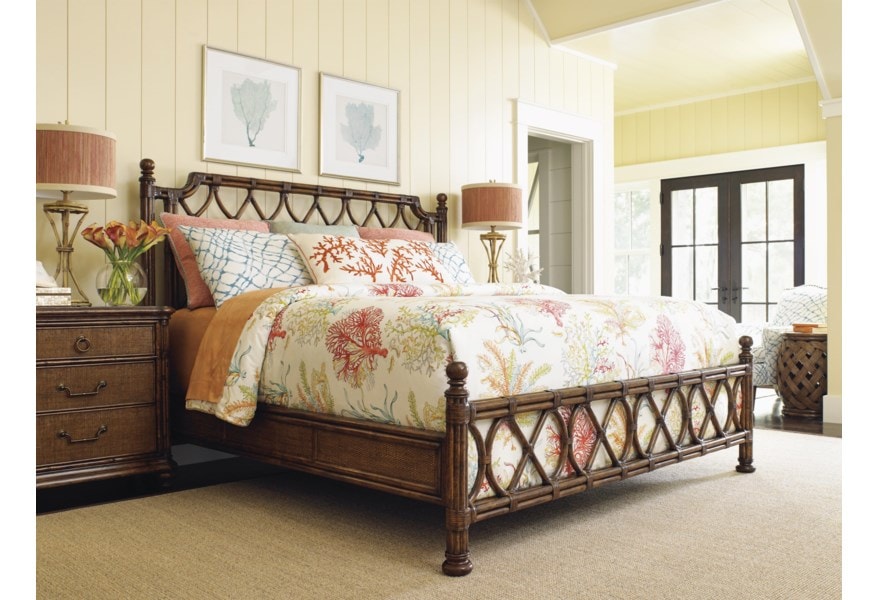 Visit a Baer's Furniture Location Today
If you're ready to bring style, sophistication, and elegance into your home for 2022, visit a Baer's Furniture location today to meet with a design specialist. We'll help you design the color palette of your dreams with warm neutrals to elevate your home design. Of course, beige is our go-to pick for 2022 as it's classic, timeless, and never under-stated yet also never over-powering. It's part of the design style your home needs this upcoming year.
Whether you're looking to bring beige into the bedroom, to incorporate the beautiful neutral tones in your dining area, or want to upgrade your living room with warm tones of beige furniture pieces that are sure to stun guests, Baer's Furniture is the place to shop. With a wide array of cohesive furniture sets, as well as beautiful accent pieces and home decor options, we have everything you need to put together a beautiful home.
Don't miss your opportunity to shop today. Browse our selection online for a few ideas, and then come in for excellent pricing and even better customer service.