How to Bring The Great Outdoors Inside with Your Home Décor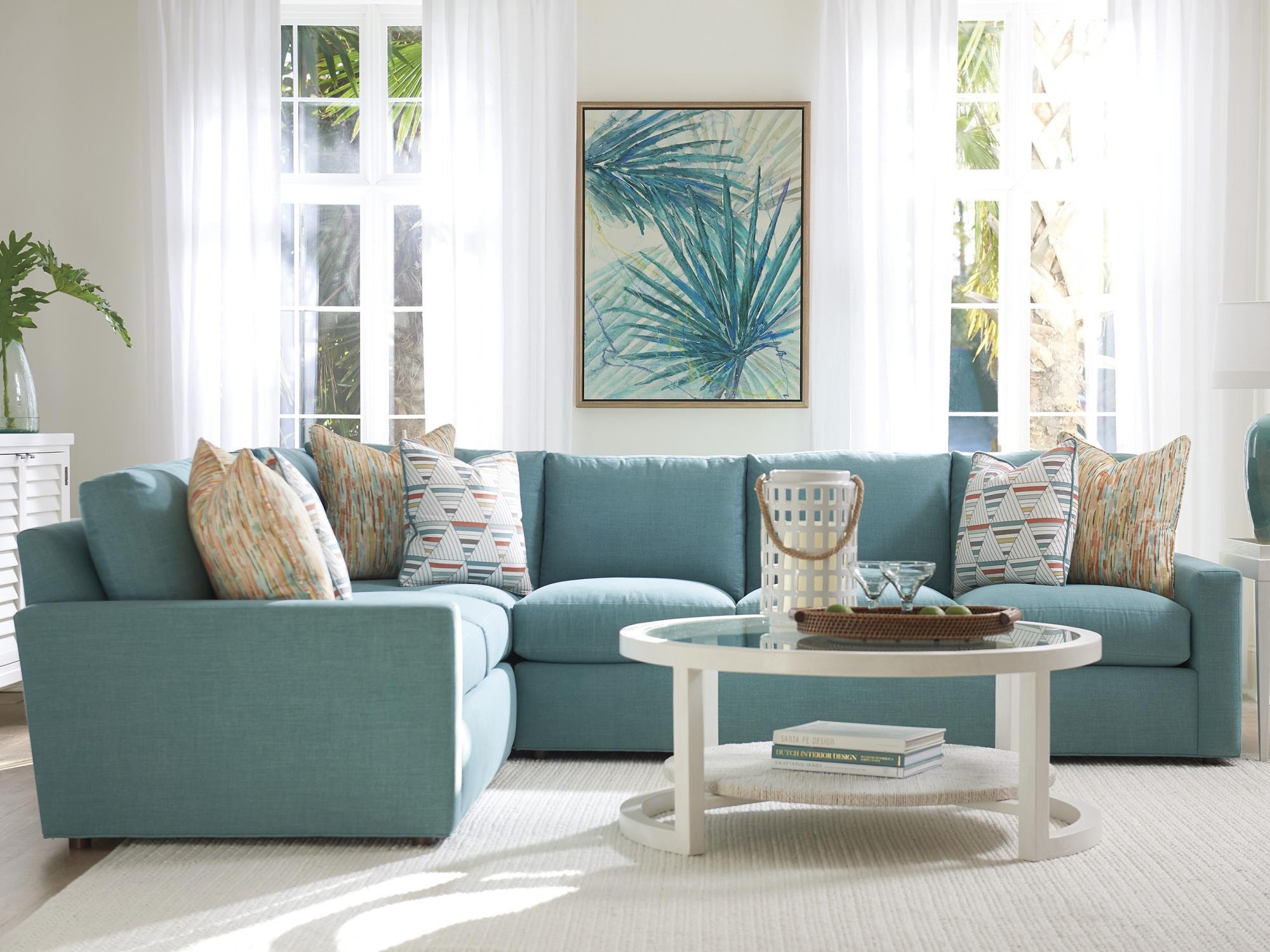 Baer's Furniture is a proud Florida institution, and we love our tropical weather. But we all know that it just isn't possible to spend our entire lives at the beach or on the water... and we've all learned that if we're going to be home a lot more, we should make it reflect our favorite places as much as possible!
Our interior decorating experts are obsessed with coastal, tropical, and even nautical design, and we believe that our featured furniture complements these decorative styles famously. Brands like Tommy Bahama Home and other top furniture manufacturers help us bring the outdoors in with their innovative styles. If you love the outdoors and you don't want to leave the sun and fun behind every time you walk inside, read on and learn more about how to bring the great outdoors into your home.
Chic Outdoor-In Decorating Trends
While you're free to decorate your home in whatever way you choose, there are rules to each design style, and adhering to them might help you achieve a professionally decorated look. Our design experts have assembled a list of tips for achieving the hallmarks of coastal and tropical styles.
Coastal Design
Coastal design emphasizes light colors, ample lighting, and an open, airy feeling. Picture an idyllic beach house. Some standards for this style include:
Coastal design colors include whites, beiges, creams, and sky blue.

Rugs tend to be jute, hemp, or burlap, consistent with the coastal color palate.

Decorative accents can include shells and indoor foliage.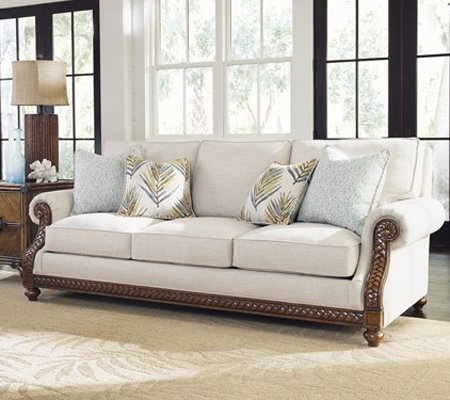 Tropical Design
Tropical design is meant to put you in the mind of a lush tropical island full of color and life. Because Florida has a primarily tropical climate, our homes are a compatible fit with this fun decorative theme. While closely associated with coastal design, tropical design has several distinctive elements that make it worthy of its own designation:
Tropical interior color palettes tend to be more vivid than coastal designs.

This style also emphasizes greenery, but the plants are more tropical in nature: bamboo, palms, and tropical flowers work well with this style.

Like coastal design, you'll want natural light to fill your space.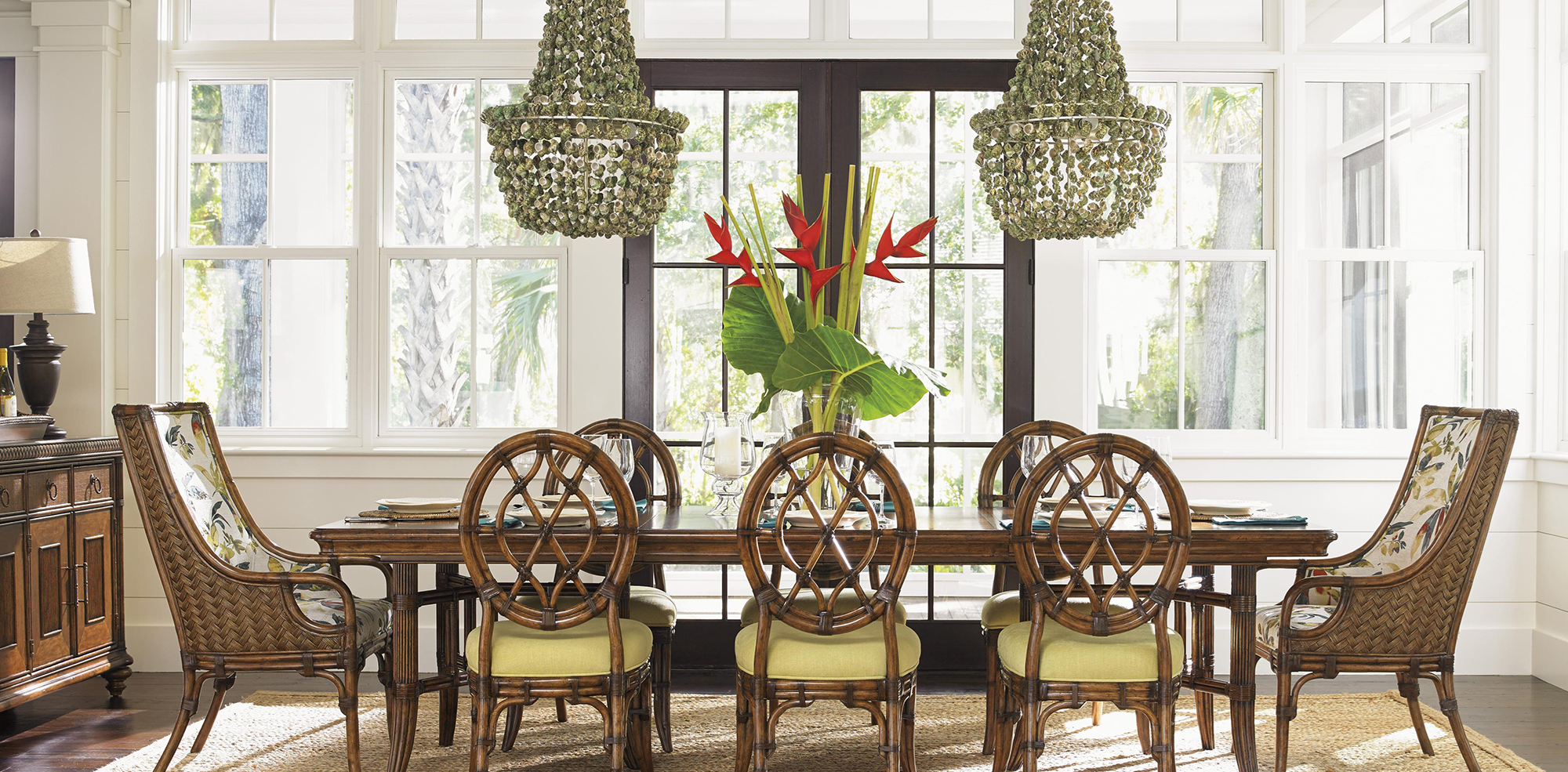 Tips For Achieving Coastal or Tropical Design Looks
1. Take Advantage of Natural Light
Florida homes tend to have broad windows, sliding glass doors, and in some cases, even skylights. To achieve a coastal look, you need to promote the natural light in your home. You may be able to enhance light with artificial sources, but nothing will compete with the splendor of the sun. That means that curtains should be light in color and drawn back, shutters are open by default, and outside obstructions should be moved away from the window to allow the light in.
2. Bring the Green Inside
Being outdoors means seeing greenery. These outdoor-in decorating styles require the presence of foliage. You can achieve this in several ways.
First, you'll need to determine how much work you want to put into your plant life. You may explore lifelike faux foliage if you don't have a green thumb.
For coastal themes, you can use dried plants to accent your décor. Don't ignore the plants outside your windows. Just don't make the mistake of allowing outdoor flora to choke out your natural light. Prune the plants outside your window.
3. Choose Furniture Consistent With the Theme
The color and style of your furniture should be consistent with your coastal or tropical theme. Choose lighter fabric sofas and loveseats that coordinate with the color palette of the room.
Solids or stripes are the rule for coastal décor, with patterns used sparingly. Coastal-style wooden furniture tends to be a lighter, natural color or whitewashed.
Some tropical themes, on the other hand, allow for darker woods, and you can judiciously incorporate leather into the theme. In tropical designs, prints with bamboos, palms, or even exotic birds are popular.
4. Keep Accents Simple
It's too easy to overdo it with either of these themes. Both styles require a certain element of openness and if you crowd the space, you'll lose that. Coastal accessories can include some throw pillows, a glass vase or two, and a ropey area rug made of hemp or jute. Tropical interiors should be heavier on botanicals to give your space an island feel. Patterned pillows, eclectic statues, and wall art can help deliver the tropical theme.
To realize the outdoor-indoor home of your dreams, shop Baer's Furniture for Tommy Bahama Home and other signature brands.