How to Give Furniture as a Gift: 7 Tips
With so many people finding ways to enjoy their time at home, furniture gift-giving has been at an all-time high. Furniture is an ideal gift for a milestone birthday, graduation, a wedding, an anniversary, or even for a holiday.
If you know your spouse has been wanting a new sofa or your adult children have been looking at redecorating their dining room, why not step in and offer to make a gift out of the piece they've been eyeing?
The Baer's Furniture experts have seven shopping tips for gifting furniture — or hinting around for a furniture gift — that are guaranteed to make your present truly special.
1. Shop in Stock Items
Many furniture stores have an in-stock inventory, and you would be wise to try to narrow your search to these items for the time being. Even with three months to go, ordering out-of-stock furniture may not give you the time you need before your gift-giving occasion arrives. You shouldn't have to compromise, though. Major retailers, like Baer's Furniture, have hundreds of in-stock items, and the inventory is constantly changing.
2. Talk to the Gift Recipient
A piece of furniture is a very personal item that reflects the taste, style, and self-image of the owner. Trying to guess what your gift recipient might like could lead to an unfortunate situation. They might accept the gift and secretly resent it or ask you to return it. In either case, it's a huge miss. There's also the possibility that you nailed it, but they already ordered the same piece and just hadn't told you.
Most people would be thrilled to get this Bicycle Table as a gift, but two might be too much in a smaller space.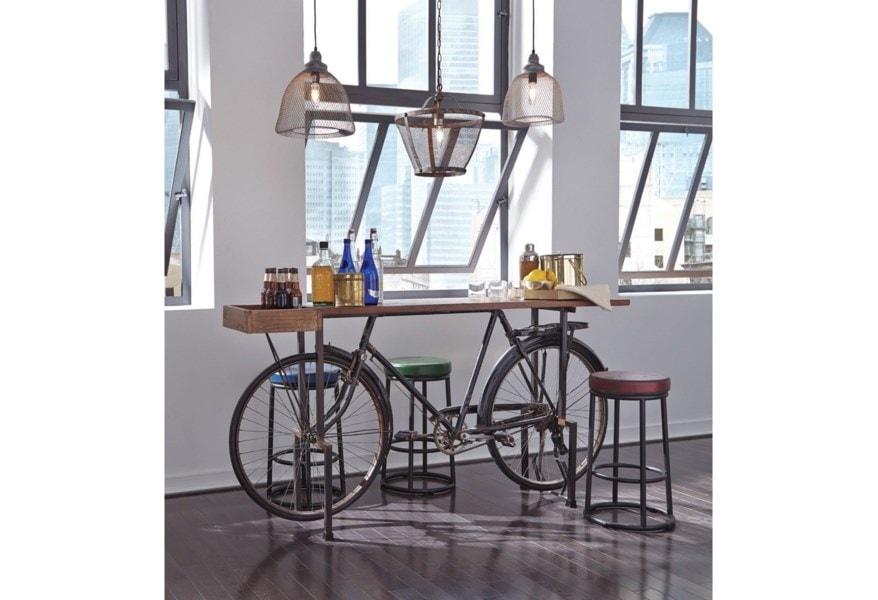 3. Chip in With Family or Friends
Furniture can be an expensive gift, particularly if you intend to give a high-quality item. Maybe you can't afford to give your parents a dining room set, but if you go together with other family members, it can be a lot more affordable.
Let's say you were out shopping with your mother, and she commented about how amazing the Hidden Lake Bistro Table and Merrick Swivel Counter Stool Set would look in her kitchen but wanted to "hold off" until after the holidays to make the purchase. Put a few family members in a group text and before you know it, you're all buying mom a new table set. Each gift-giver can personally decorate a stool to see which one comes out the best.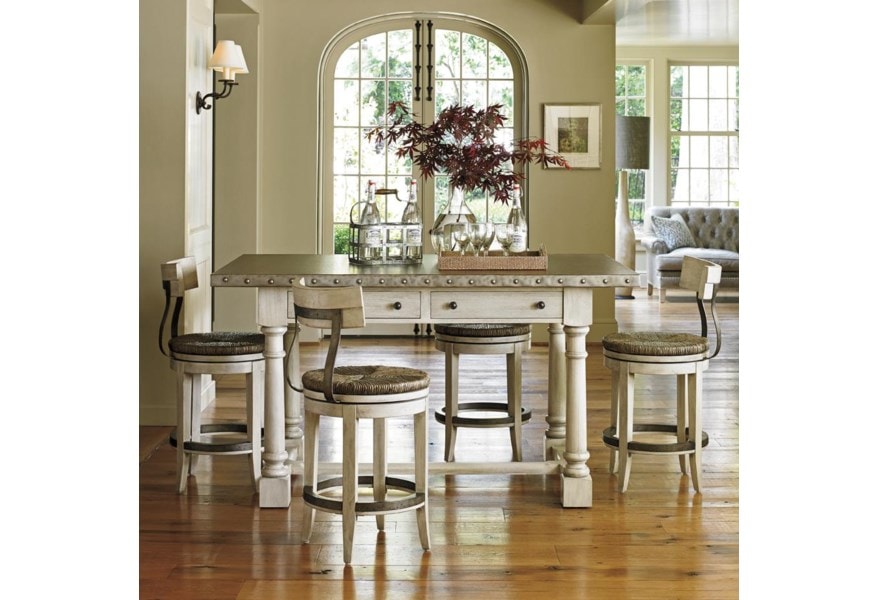 4. Think Outside the Box
If you know you want to make a furniture gift, but you aren't sure what to get, consider items that you know the recipient would love but might never buy for themselves.
An item like the Senator Large Reclining Chair by Stressless is exactly the kind of chair that we all deserve but will probably deny ourselves. Available in multiple colors and sizes, these chairs will allow you to tailor your gift to the receiver's preferences.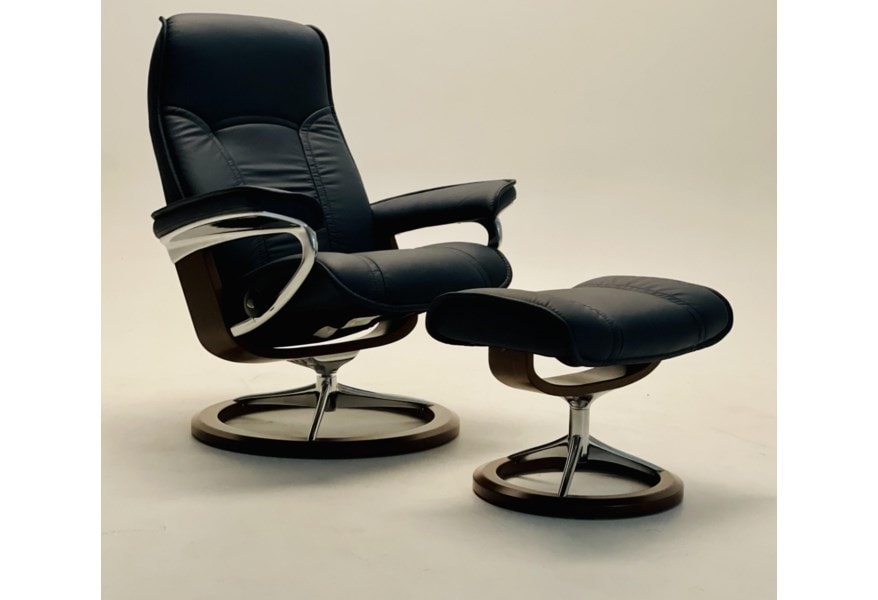 5. Hint About What You Want
There's nothing wrong with dropping a few well-placed hints for your spouse or other family members.
Depending on how your gift-giving tradition works, you may be able to just say, "I want a new bedroom set for my holiday gift this year." Or, "Instead of guessing what each other wants, let's just redo the living room."
Face it, you can try to nail the perfect surprise gift (and possibly fail), or you can invest in improving the interior of your home with beautiful furniture additions.
6. Shop With the Other Person's Décor Style in Mind
Just because you love it does not mean they will. Or at least, they might not love the furniture you selected for their home. For example, the German Silver Accent Console by Hooker Furniture might go famously in an interior like the one in the image, but it may just not fit in with the recipient's space. Don't try to force it.
Of course, there's nothing wrong with buying yourself a furniture gift if you like a piece that much.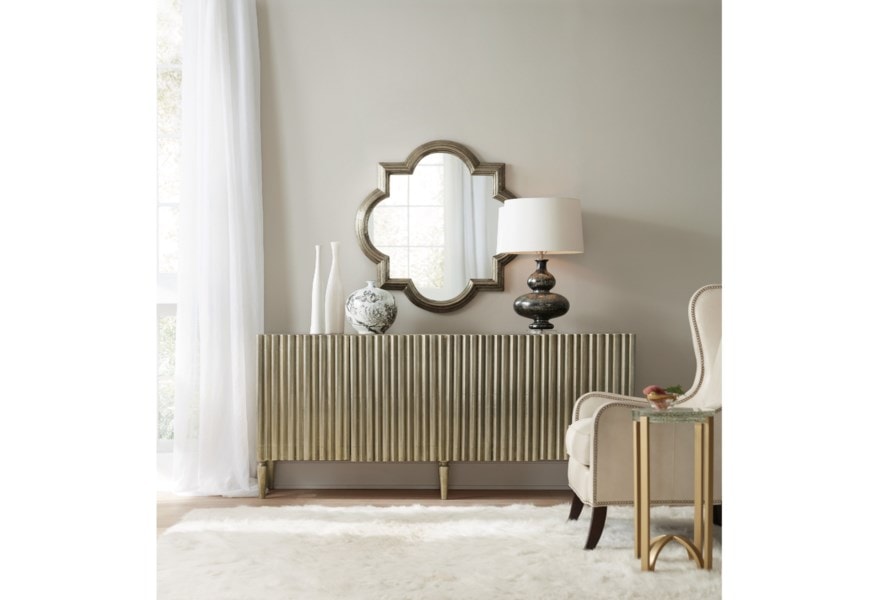 7. Plan a Shopping Trip
If you don't want to completely blow the surprise, take your loved one on a little window-shopping trip at their favorite furniture store. Tell them to take pictures of anything that they would want in their home and to send them to you. Then, go back and buy one of the pieces they liked.
Florida Furniture for the Holidays
Whether you're thinking of gifting a distinctive furniture piece to a family member or friend or you're shopping for yourself, Baer's Furniture has hundreds of display items available in more than a dozen Florida showrooms. Stop in today, and talk to our trained sales staff about your design and gift-giving ideas.