The Importance of Color: Creating a Color Palette to Match Your Vision
Color may be the single most important factor in interior design.
If you've ever opened the page of an interior decorating magazine and thought, "Yes, that's the exact color I'm looking for," you probably know the difficulty in actually matching that color at your local paint store or hardware retailer. Choose the wrong color or even the wrong shade of the wrong color, and your space can look completely different than you had envisioned it.
This article will ensure that you don't make an expensive and time-consuming mistake when choosing the color scheme for your space.
A Step-By-Step Guide to Establishing Your Color Palette
1. Choose a Color Palette for Your Style
You may think that your décor style and color scheme are separate but equal entities, but they're actually intertwined.
Google any décor style with the words "color palette," click on images, and you will be met with dozens of color charts. Scroll up and down the page until you see one that gives you the options you like. When you choose your color palette, you can move on to step 2.
2. Choose Your Base Color
Now that you have your color palette, you can choose the primary color. This is going to be the color for about 60% of your room, so make sure you really like it.
Most color palettes have the name of the color and the paint manufacturer that makes it. The pale yellow paint in this bedroom, inspired by the Tommy Bahama Island Breeze collection, is the perfect shade for this coastal theme.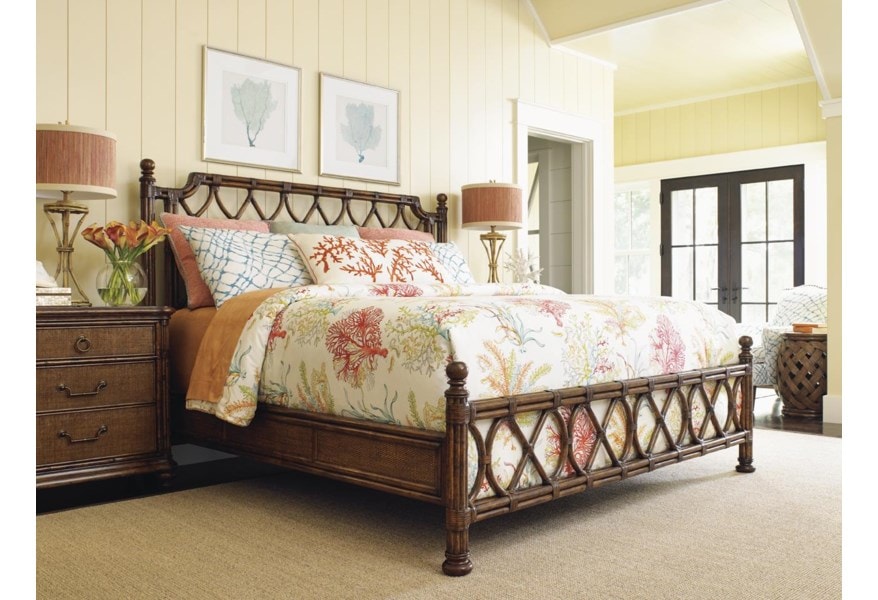 3. Buy Paint Samples
You can't really tell how paint will look in a space until it's on the wall. Fortunately, most retailers sell small affordable samples of every paint color they produce. Sample cards will not give you an accurate feel for how the paint will look, so it's time to commit to putting some paint on the wall.
A tip: Light is an essential factor in choosing the right paint color. The best approach is to find a space that typifies the room's lighting conditions at the time of day you're most likely to be in the room.
So, for instance, if you're painting a living room that you'll be sitting in during the evening hours, turn on the lights you normally use, wait until nighttime, and find a discreet place on the wall to apply your sample. A 6" x 6" spot should be sufficient.
If you can find a place where you've hung wall art, even better. You can cover it until you're ready to paint the room.
4. Matching Paint, Furniture, and Accessories
If you want your room to appear balanced, it's essential that you don't overwhelm the room with a particular color. The more wall area your space has, the more of an impact the paint color you choose is going to make. Similarly, if you have non-neutral floors — colored tiling or carpet — it's important that you consider it in your calculations.
We advocate a 60-30-10 balance, which means that the primary color should occupy about 60% of the room; your secondary color, 30%; and your tertiary color should be 10%.
Consider this bedroom that combines cream-colored walls and curtains with closely matching Oyster Bay Bedroom Furniture to create the primary color of the room. Light gray carpeting and bedding establish the secondary color, and there are occasional dark neutral accents.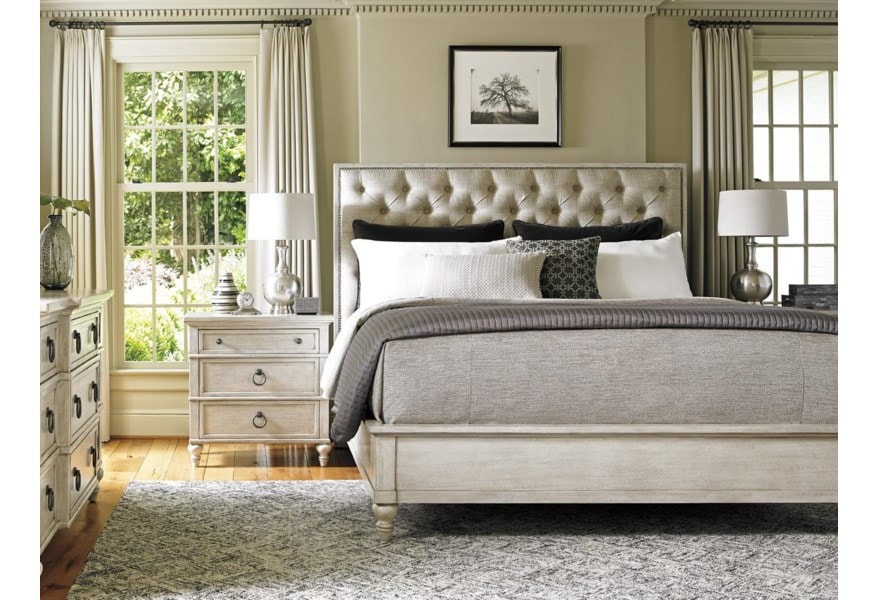 Things to Avoid When Creating a Color Palette
The preceding section should have provided you with applicable skills for creating a color palette. Here are some things you should avoid when you're trying to develop your color scheme.
Monochromatic Thinking
Everyone has a favorite color, but it's difficult, if not impossible, to perfectly match walls, furniture pieces, and accessories with a single tone. It can also be overwhelming.
If you like the color green, for instance, think more about green as a primary color than as your only color. You can also celebrate a color by adding it to the details. For example, you can introduce all of the red you need with the addition of this striking Stressless Power Recliner.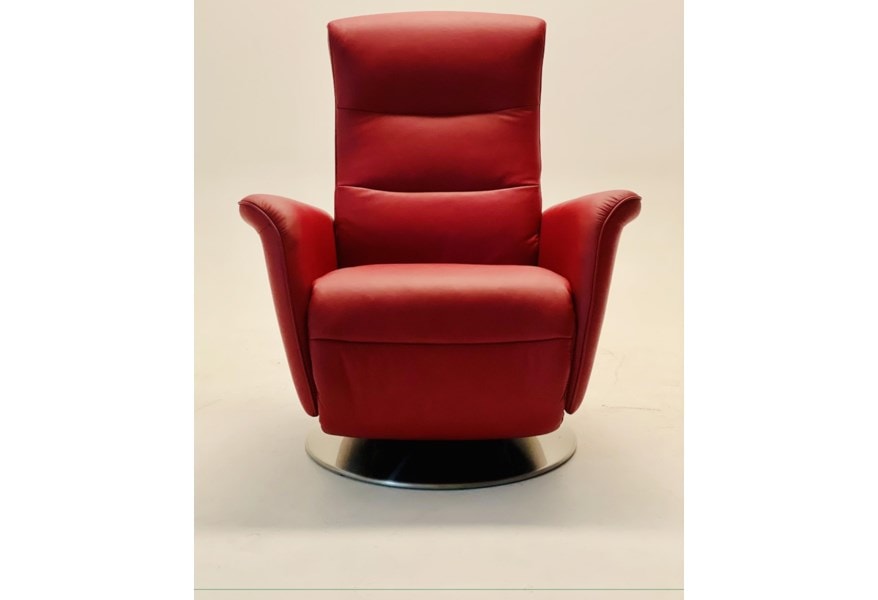 Start Decorating Prematurely
The surest way to experience decorator's remorse is to plunge ahead and buy furniture without establishing your vision. Think about the number of options you have just with the color white. According to an article entitled 42 White Paints That Will Make You Rethink This Staple Shade, there are over 900 shades of white paint! Create a color chart and start matching paint, curtains, floors, furniture, and accessories to it.
Going it Alone
Ask the experts. Furniture retailers like Baer's Furniture of Florida encourage clients to bring color charts with them when they're shopping to better understand their decorative vision. It will help you narrow your focus and helps the sales associate to better direct you to the perfect items. Stop in at your local Baer's Furniture today!