The Tech-Friendly Furniture Revolution
For decades, Baer's Furniture has been at the forefront of modern furniture designs — not only decoratively but also by offering the latest technological innovations in furniture.
Even the traditional electrical outlet has been modified to include USB and Thunderbolt ports, so it should come as no surprise that furniture has also followed suit.
Hidden trays for laptops, wiring for chargers, and USB ports are now common features in furniture products. Here are a few tips for finding the techier features in home furnishings.
It's important to remember that the look and feel of your furniture should supersede gadgetry. Just because a chair has all of the bells and whistles doesn't mean you're going to want to sit in it. With this in mind, for most consumers, techy features take a backseat to style, design, and comfort. Here are some of our favorite innovations and pieces.
Power Recliners
This isn't exactly a new innovation, but if you're shopping for recliners, the power motion is a feature that you'll want to consider. However, before you go out and purchase a power recliner that operates with multiple motors, you'll want to check out the manufacturer's warranty to make sure it covers the gadgetry inside.
A power headrest is a nice feature. Rather than having to rest your head on a cushion at the top of the seat, you can raise the headrest to where your head feels comfortable. The Steffen Swivel Power Recliner by Hooker Furniture checks all of the boxes. It has power reclining, a power headrest, and a USB port, so you don't have to run a long wire from the wall outlet. Additionally, the chair swivels at the base and is made from incredibly durable leather that's soft to the touch.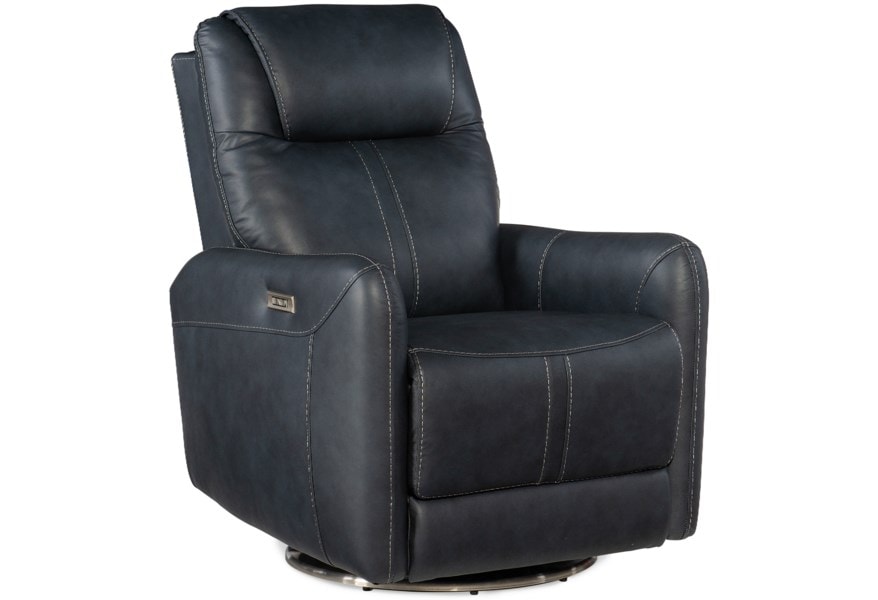 Sectionals With Mods
As working from home has become more prevalent, so has comfortable at-home work. Many jobs only require a laptop and a wi-fi connection to effectively do the work. The MW Home Cosmo 7-Piece Sectional features power motion and power headrests, built-in LED lamps, wide armrests, USB ports, and hidden built-in cupholders for your coffee. When work is done, two of the armrests have large storage compartments for you to stow your laptop and paperwork.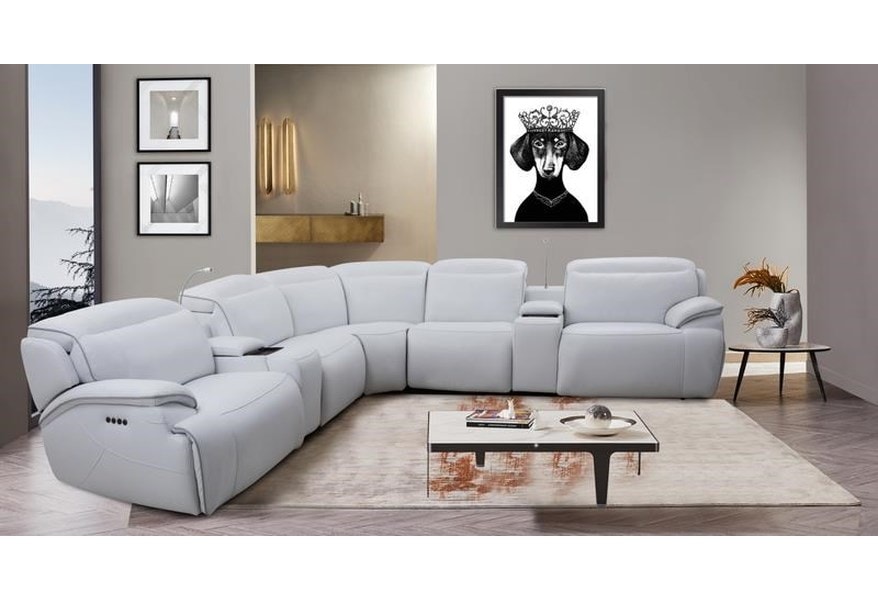 Entertainment Centers Built for Tech
These days, you have two options when it comes to televisions. You can wall-mount them (which may require the services of an electrician, or at least someone with experience hanging televisions), or you can put your television on top of a stylish console.
If you go with the latter option, there are a few things you need to think about. Will you also be using this TV for gaming systems? Are you going to add a surround-sound bar? What cables and electronics will you need to connect to the TV to ensure you have the options you want?
Wire management is essential when it comes to home entertainment. The last thing you want is to have visible wires hanging all over the place.
We recommend something like the Tommy Bahama Home Bali Hai Pelican Cay Media Console. This beautiful piece of cabinetry has ports to pass wires through and three open shelves for any electronic devices that require line-of-sight to operate properly. The two large shelved cabinets and a spacious drawer might not be tech innovations, but who doesn't need hidden storage space?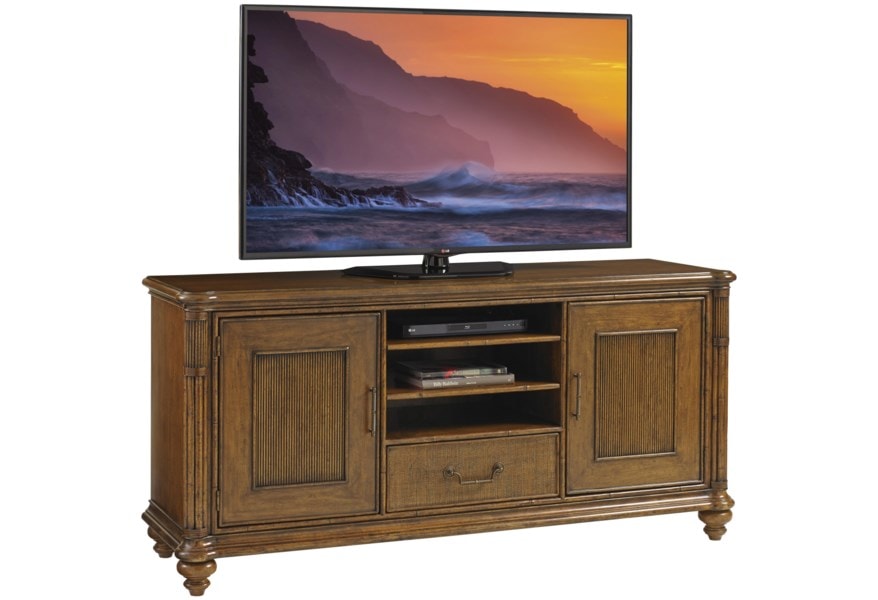 Smart Bed Bases
There is nothing more important than a good night's sleep, but how many hours do you also spend in your bed reading, watching TV, scrolling through your phone, etc.? Smart bed bases allow you to adjust your head, legs, and feet for maximum comfort. No longer do you need to stack a bunch of pillows against the headboard to achieve the position and angle you're looking for.
The King Tempur-Ergo®Extend Smart Base with Sleeptracker® is a technological marvel. This piece is operated through an app on your smartphone, and you can operate it with Google Assistant or Alexa. You can even set it up so that the frame will lift your head 12% higher if your speakers detect snoring.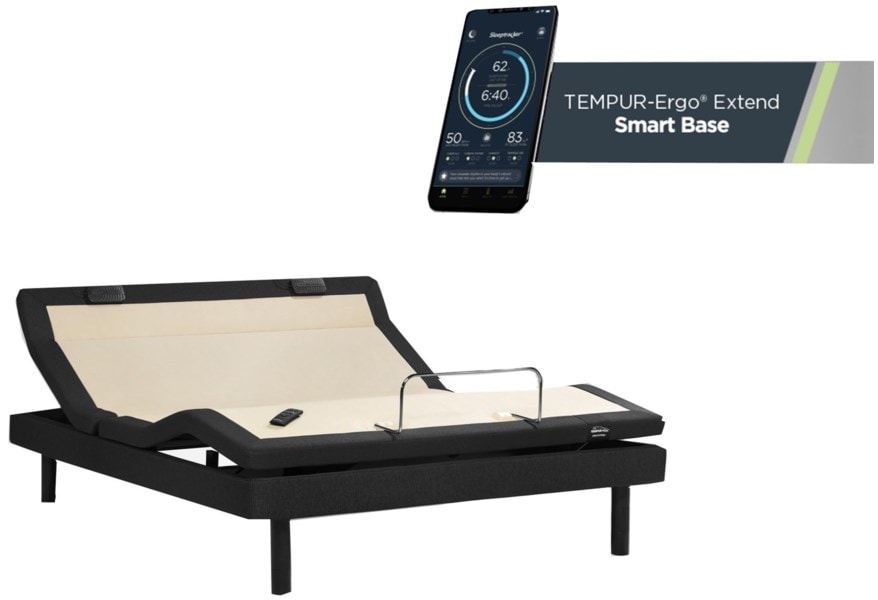 Regardless of the features you're looking for, it's essential to find high-quality furniture that matches your decorative style.
In Florida, Baer's Furniture can assist you in not only finding tech-friendly furniture but pieces that you'll want to build your home décor around. Stop into a Baer's furniture store near you today.