How to Incorporate Vintage Inspired Furniture Into Your Home
Vintage-style furniture is a true treat for furniture lovers, and it can make a room look absolutely incredible. Whether you are decorating multiple spaces with a traditional look, you're converting a single room — like a work-from-home space into a traditional home office — or you're just experimenting with a few choice pieces here and there, vintage furniture will make an excellent and timeless addition to your décor.
Here are some ways you can work vintage inspired furniture into your home.
Match Color Schemes
One strategy for incorporating vintage-style furniture is to blend it in with the room's current color scheme. This can be done quite simply.
For example, consider the Bernhardt Candace Transitional Curved Sofa With Nailhead Trim. You're going to want to pair the light tones of the chair with your other vintage furniture, lighting choices, and drapes. Take the vintage nailhead trim and tufted upholstery of this sofa. It is a truly inspired vintage-looking piece. Match its cream colors with your vintage loveseat or a strategically placed lamp.
Once you have matched the color scheme, you can try and pair the lighting, by using tinted bulbs or light sources. Warm light and cool light can both be utilized in incredible ways to beautify your living space, but choose only warm light sources with a cream sofa such as this one.
Additionally, be certain that your curtains don't strongly contrast with the color of the sofa. You can pair dark colors with dark colors, with warm and cool hues serving as a further point of distinction. Be careful not to overlap slightly different shades in your room. It just doesn't look right if you have a cream sofa and a slightly different shade of cream loveseat, with a cream carpet from another color family.
Accessorize Your Furniture
An important component of successfully decorating with vintage-style furniture isn't so much the furniture as the little details, which can make or break the look of a room.
For example, you have the Tommy Bahama Home Island Estate Fraser Island Desk With File Drawer, and you want to fit this vintage desk in with your décor. The first step you should take is to accessorize the space with vintage-friendly items.
Perhaps you want to put an old-timey globe on the corner of the desk paired with a strategically placed fountain pen? This is how you create symmetry between your accessories and vintage furniture. Accessories can transform the look of even the finest furniture, and they can do this in your home, too. Be sure to look closely at the various accessories you'll be putting on your furniture, as they can greatly enhance the look of certain décor styles.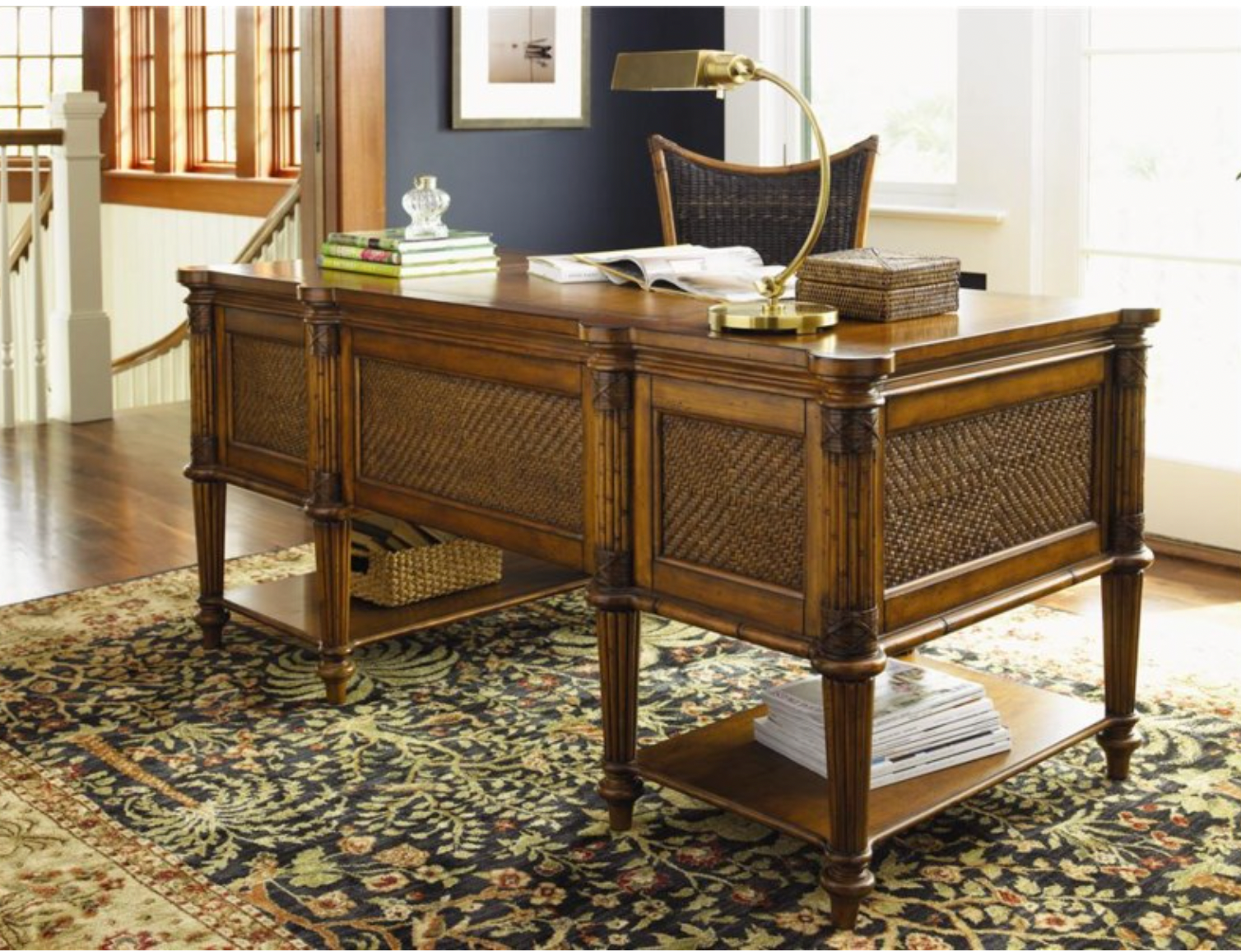 Use Replica Vintage Furniture
Another way to incorporate vintage furniture into your home is to use replica furniture! Vintage-inspired furniture has all the benefits of genuine vintage furniture without any of the drawbacks. It is truly a perfect solution to your home furnishing dilemma.
Vintage-inspired furniture has the benefit of looking like antique furniture without all the care concerns that antiques have. With vintage-inspired furniture, you don't have to worry about the wood being brittle with age. You additionally don't have to fret about the aged leather of a genuine vintage piece of furniture losing its color or wearing thin.
So, suppose you have a vintage-inspired piece of furniture, such as the Coast to Coast Relaxed Vintage Accent Stool, which looks authentic and provides all the aesthetic benefits of period furniture. You can get this piece of furniture without it being subject to the tremendous wear and tear vintage furniture typically is subject to. This is a strength, and it is something you can use in your home to beautify and decorate without the risks that old furniture brings.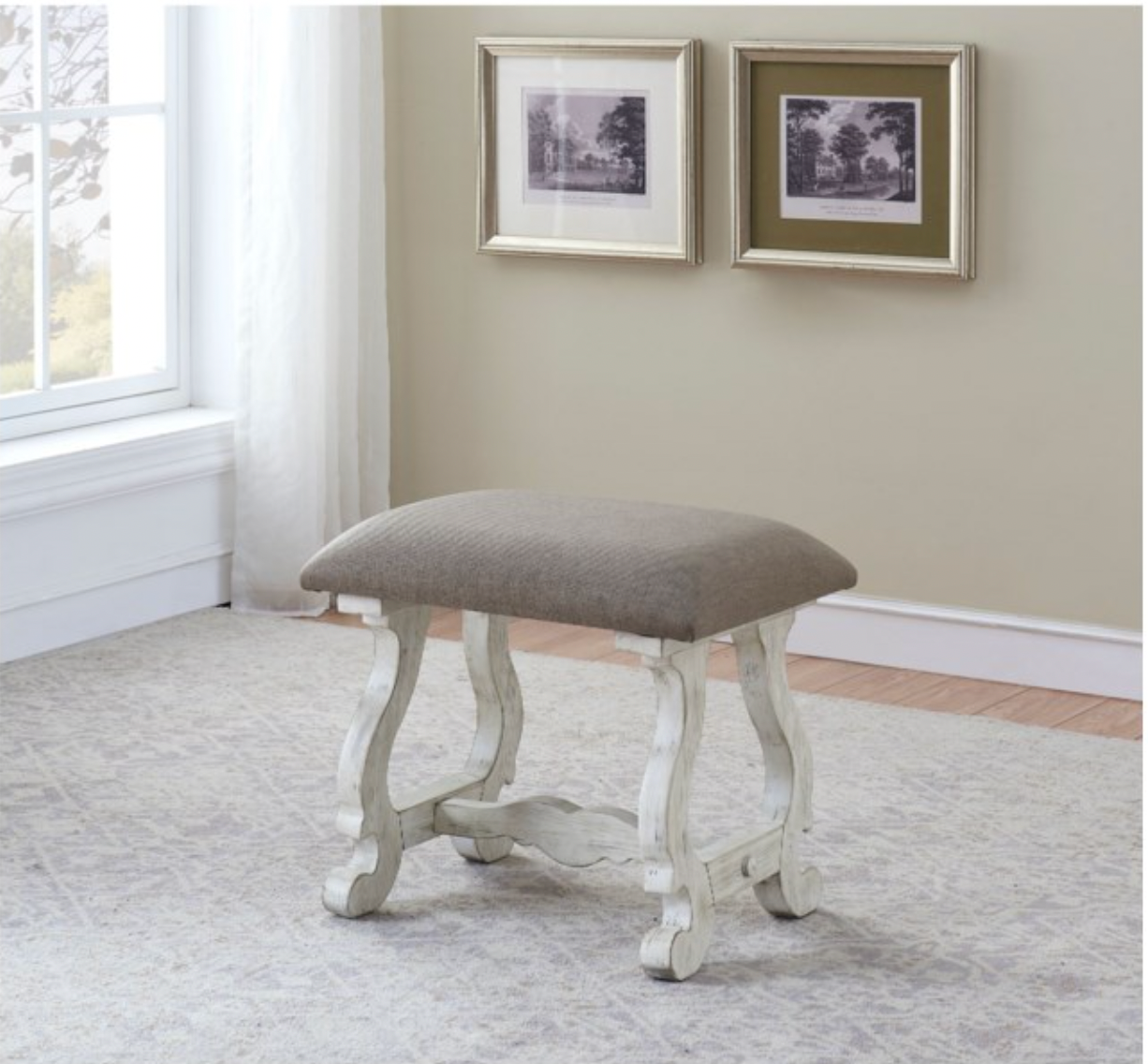 Vintage Furniture in Florida
Baer's Furniture is Florida's top vintage-style furniture retailer. If you're in the market for high-quality pieces, come to one of our 12 furniture stores and peruse our millions of feet of floorspace. Our professional staff will be happy to assist you.