How to Create an Office Space Without Losing Your Living Room
Want to create a productive office space without sacrificing your living area? You can have it all! Learn how to seamlessly integrate a home office setup into your living room.
Many of us have seen the cavalcade of stylish home offices that people have been laboring in over the past few years.
Naturally, we all want great-looking workspaces, but unfortunately, not all of us have a spare bedroom to turn into our office. We're going to explore how to make a home office in your living room without losing the purpose of that space.
The Importance of Space
Space is everything, particularly in a living room/home office combination.
You don't want your home office to dominate the whole room, and you want the clutter of your workspace to be away from your gorgeous sofas and coffee table. One of the best ways to make use of your space is to take advantage of the corners. Corners can be designated as unique little nooks in your living room, creating a separate office space that doesn't intrude on the living room aesthetic.
Take, for example, this Bernhardt Paloma Contemporary Desk. Its relatively modest profile ensures that it can be tucked into a corner of your living room, manifesting a unique hybrid workspace. Elegantly constructed, this desk can go with just about any style of modern furniture, and it has straight lines so it fits flush with the wall.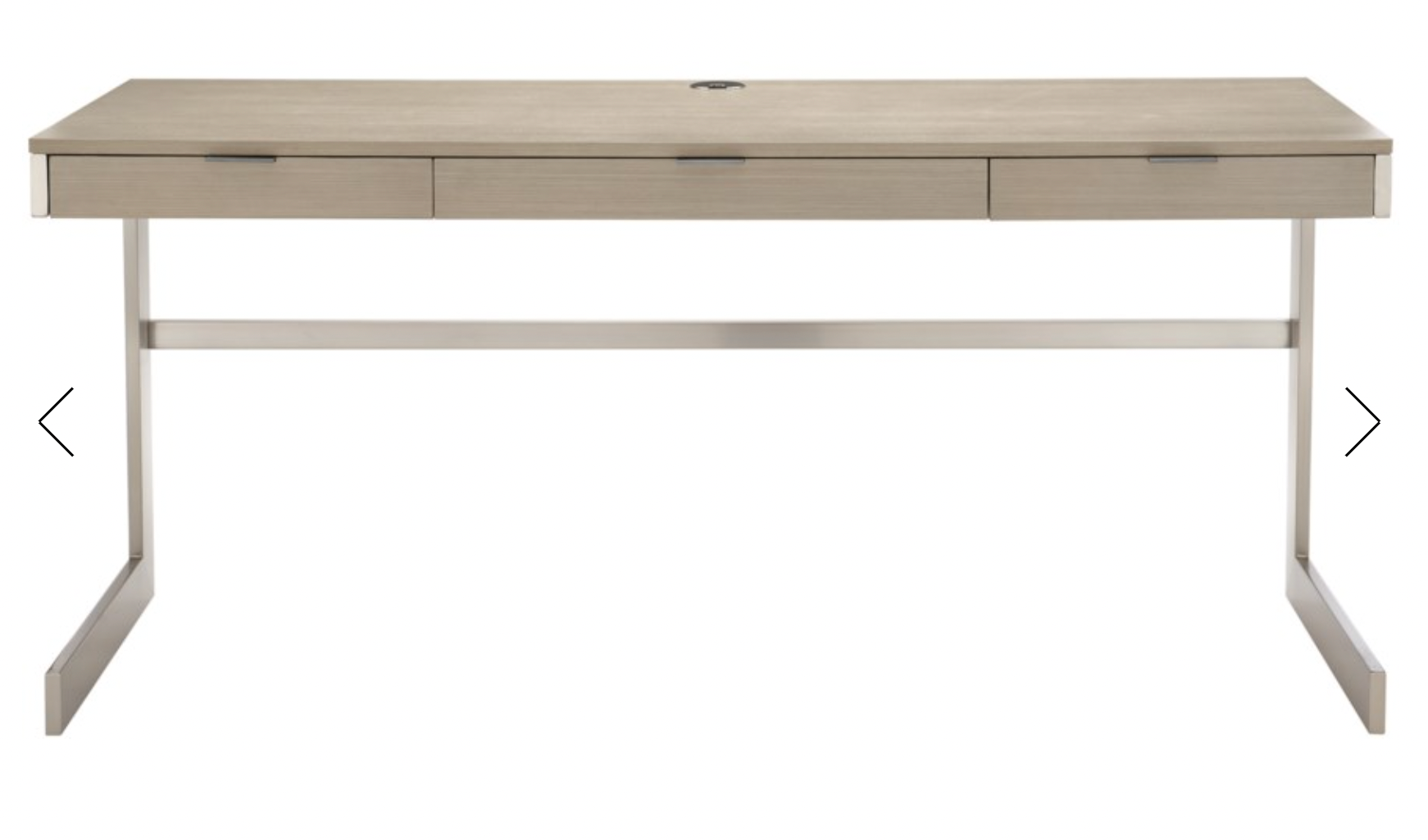 Mixed Use Furniture
Certain pieces of furniture can be used both in your living room and the office component of the room. This means that you will need fewer pieces designated as office furniture. This can be done with the strategic use of loveseats. Who says that the seat you love to recline in can't also be an effective work chair?
For example, if you already have a Hooker Furniture Lyra Power Loveseat set against your living room wall, simply place it laterally next to the writing desk in the corner. Then, all you will have to do is half-turn the desk to create an ideal seated working position. Turn it back when you want to use your living room for entertaining. This loveseat will give you the most comfortable possible seating while working, and it will blend seamlessly into your living room decorations.
Workplace Storage
One of the most challenging components when it comes to converting your living room to a hybrid office space is figuring out workplace storage. Most of us have work papers or other materials that we would prefer to be out of the way in our living room during non-working time.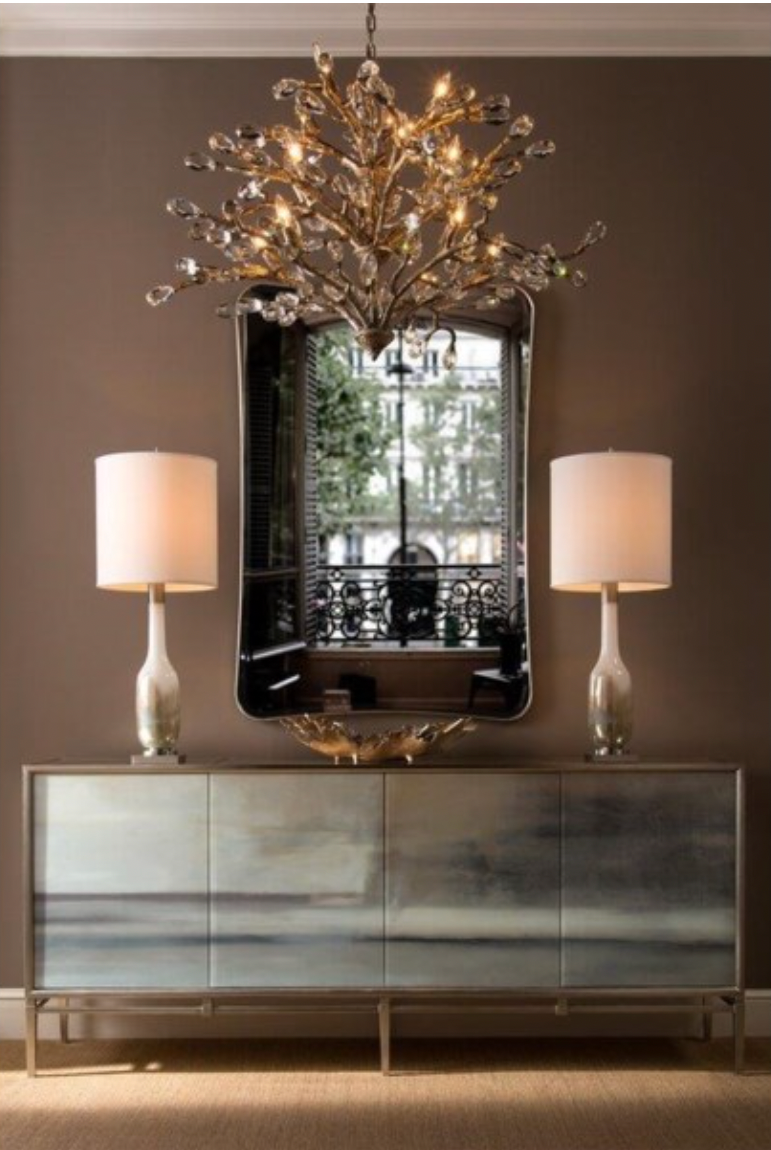 For this, there is the easy solution of storage ottomans and credenzas. Simply place your laptop and file box in your storage ottoman, and no one will even know that it is anything but an ordinary ottoman. Alternatively, you can have a sideboard like the John Richard Credenza to use as an entertainment center but also to store important work documents. This way, your chosen storage method doesn't compromise your living room's aesthetic with work furniture. Instead, it adds a diverse fashion element while slyly having work utility.
Living Room Office Spaces in General
There is a way to have a living room/office area without it dominating the entire space. This can be done by utilizing mixed-use furniture so that the room isn't overrun by office-specific furniture, ruining the look of the living room.
There is also a question of general practicality. For example, if you have a large sectional sofa, you're still going to want a desk and seat somewhere to work, as a large sofa is not ideal for working under most circumstances. However, the desk should be discreet or else match the existing furniture in the room exceptionally well to avoid causing a distraction. The living room aspect should dominate the space, as no one wants to try to relax in a home office.
The Office-Living Room Flux
Once you've made optimal use of your mixed-use furniture and workplace storage pieces, your living room office space should be almost complete. Keep in mind that living room space and office space can be interchangeable when structured this way, and if you have a little too much of one for your taste, you can always adjust accordingly.
Baer's Furniture
Come by your local Baer's Furniture store and explore our thousands of square feet of floor models. Our experienced staff will help you find the furniture of your dreams.