Furniture for Functional Entertaining
You may have bought your Florida home with a big open floor plan with the idea that you want to start entertaining. Not just a cookout by the pool, but cocktail parties, dinner parties, sporting events, and more.
Decorating for functional entertaining means you need furniture that facilitates your goals and needs. Baer's Furniture has thousands of in-stock pieces that can assist with your entertaining goals, and our designers have provided some advice for implementing a functional entertainment design.
Define Your Space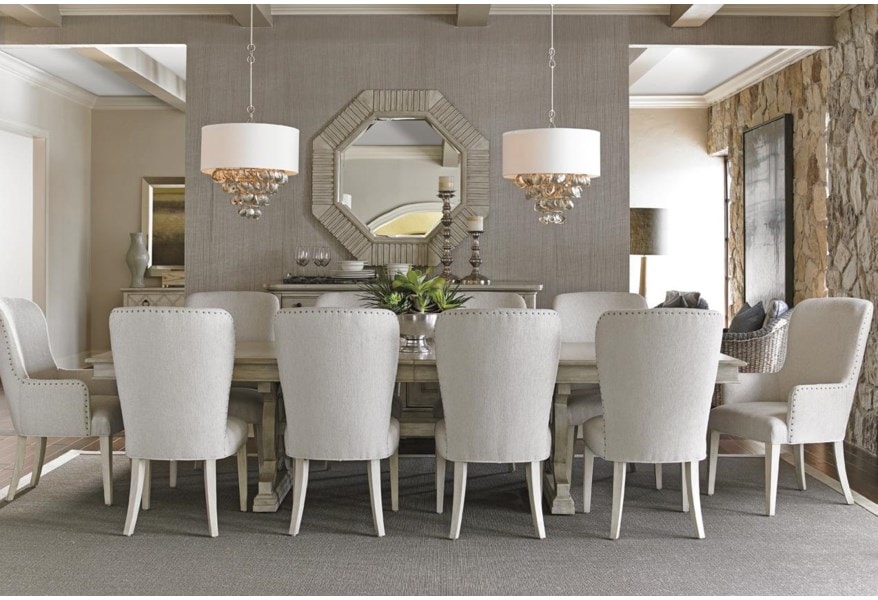 But if you have a larger group, you will probably entertain in your home's largest room. The space you live in and the furniture you put in it will define the type of functions that you can host. Plan your events for the space that you have.
Think About Seating
You might believe that you need one seat for every guest at a party, but that's not always true.
If you're planning a sit-down dinner, of course, you will need a chair and table surface for each guest, but for a larger cocktail party or a buffet meal, not only will you be able to get away with fewer seats, but it may be advisable. A rule of thumb is to have at least one seat for every two people. This prevents guests from camping in a chair for the duration of the event.
Sideboards are Invaluable
No matter what kind of entertaining you plan on doing, a buffet can be an invaluable addition to your home. The storage area is a great place to stow tablecloths, plates, drinkware, etc., while the surface can be used for a drink station, hors d'oeuvres, or party favors.
The Arch Salvage Wren Buffet by A.R.T. Furniture has two spacious cabinets with shelving. The shelves have spacers to keep your wine bottles organized or to use for storage. There are also concealed drawers for serving accessories.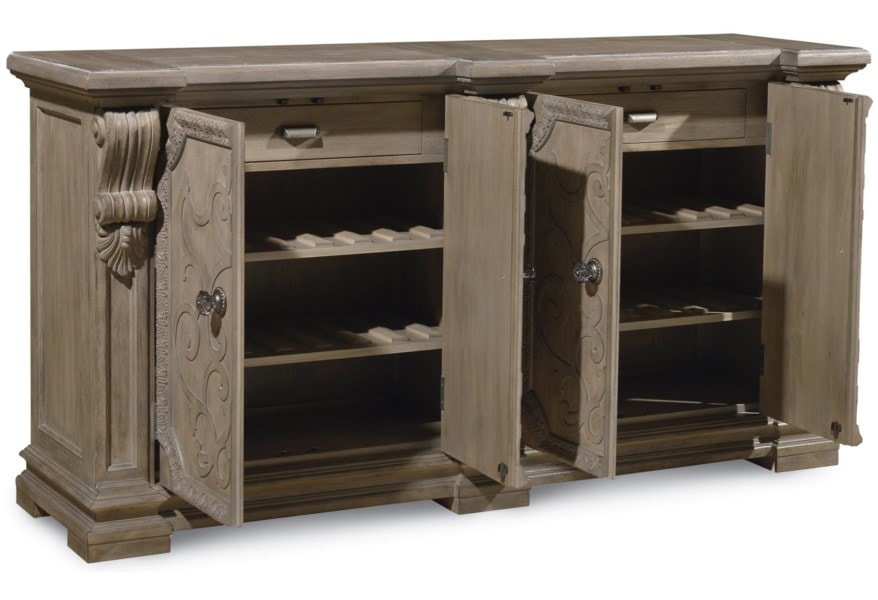 Bars and Bar Carts
Wherever you decide to serve drinks, you can be sure it's going to be a busy spot. If you have the space, a bar or bar cart can free up other surfaces for food service or dining. The Bicycle Table/Bar by Some-of-a-Kind has a whimsical "party-positive" design, but it also has a narrow profile, so it stays out of the way when you need it to.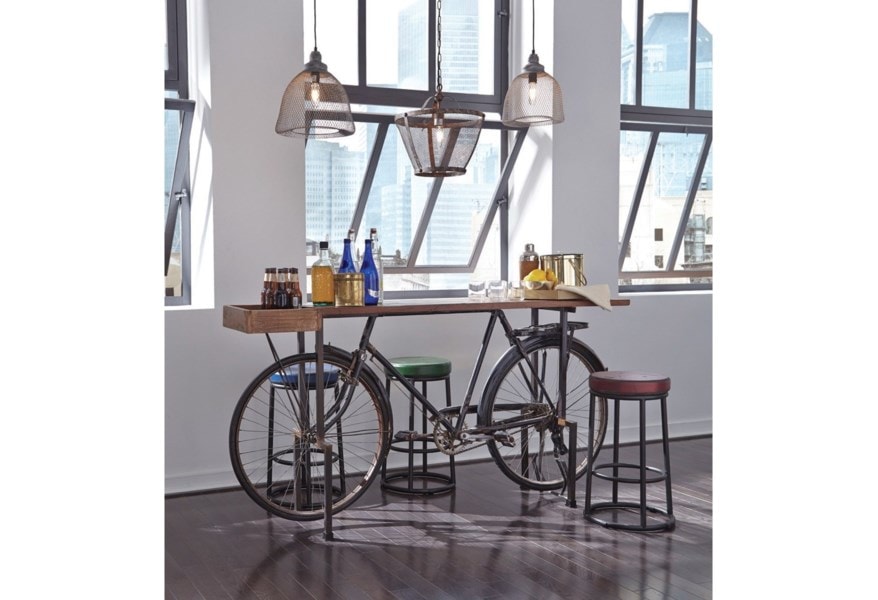 The Versatile Ottoman
Ottomans are footrests but they're also tables. And in some cases, they're also overflow seating. And sometimes, they also have storage. All of these features are must-haves if you're serious about entertaining.
One of our favorite pieces is the Stressless Double Ottoman and Table. It has a flat surface that you can put a tray on to make a table, and it seats two comfortably in a pinch. The hidden compartment is perfect for remotes, charging cords, and anything else you like to keep in your entertaining area but don't want accidentally walking off.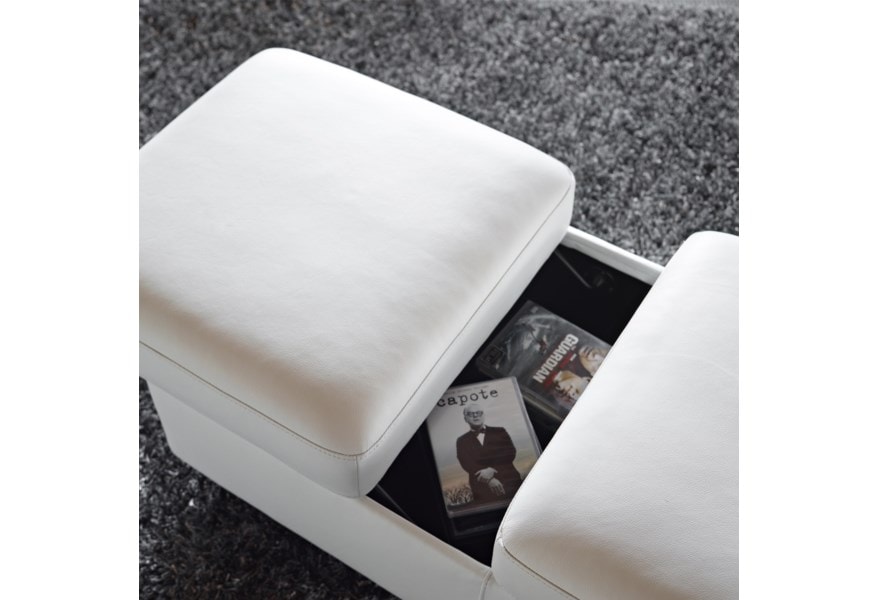 Convertible Sofas for the Overnight Guest
Depending on the type of event you have, you may need to accommodate one or more overnight guests to prevent them from driving. If you're fortunate enough to have a guest room, you can comfortably host someone who may have over-imbibed.
Another solution is a convertible couch or loveseat. Something like this Queen Sleeper Sofa by Chateaux D'Ax can be a beautiful addition to your living room and folds out in an instant when needed.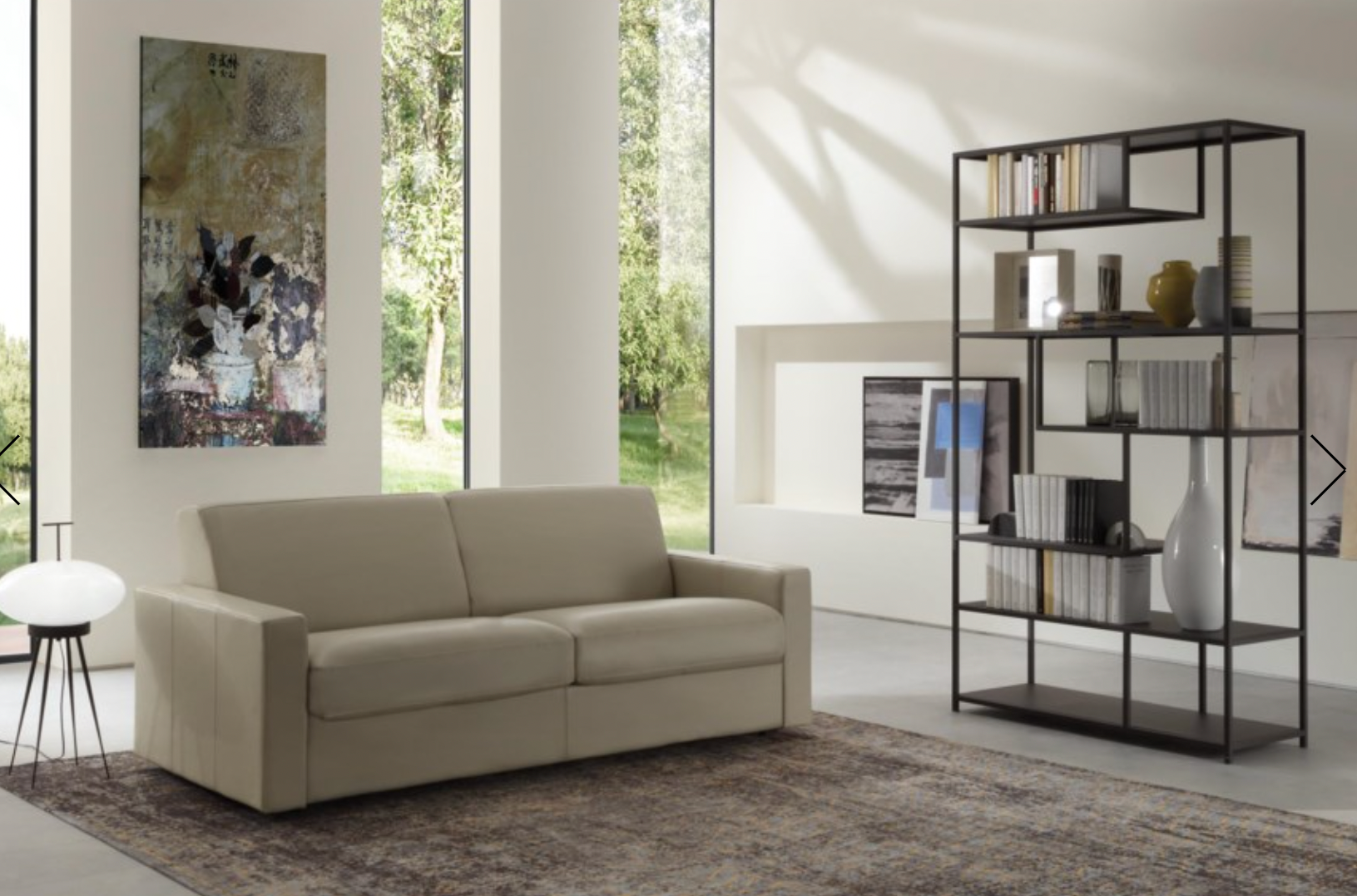 Your Functional Entertainment Furniture Center
Not everyone prioritizes entertainment when it comes to interior design, but if you do plan on having guests over, your furniture will be a key element in the success or failure of your events.
Just like you wouldn't want your guests eating substandard food, you don't want them drinking and dining on disposable furniture. Stop in at a Baer's Furniture store and peruse hundreds of high-quality display items today!