What is the Difference Between Coastal and Tropical?
Interior design often produces similar but distinct design styles, such as modern and minimalist, Cottagecore and Boho, etc. Unless you're very familiar with the nuances of a particular design style, you may find that you've inadvertently made selections that reflect an unintentional theme — which might be fine if you end up creating a satisfying look.
If you want to stay on the straight and narrow, however, it's in your best interest to learn the factors specific to each design style. The Baer's design experts compare and contrast coastal and tropical designs for your knowledge.
Style Characteristics of Tropical Décor
When you picture a tropical atmosphere, you're probably envisioning lots of green plants, warm tones, and maybe even some art or prints displaying the flora and fauna that can be found in tropical atmospheres (i.e., large, leafy plant prints, monkeys, etc.).
Many people who are drawn to tropical interior décor incorporate nods to the Age of Exploration, which was the time when Europeans and Americans were first learning of the exotic terrain of places like India, Africa, and Brazil.
Some common hallmarks of tropical décor include: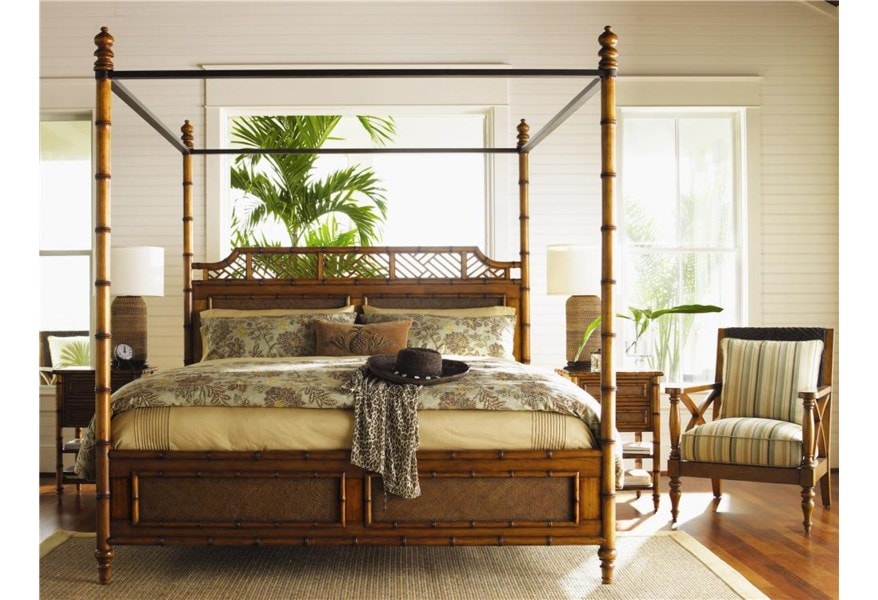 Style Characteristics of Coastal Décor
Coastal décor is more akin to an open, beachy feel. Most of the traits are geared toward the beach or coastal lifestyle. Common traits of coastal spaces include:
Off whites, light blues, and sandy beige colors

Sheer curtains to allow light

Light wood or whitewashed furniture

Beach-themed prints

Occasional plants or dried flowers
A broad light-blue and white striped print on a throw pillow or a piece of wall art that features gulls or pelicans would work well in a coastal-themed room. For an example of coastal furniture, check out the Palisade Dining Room Group by A.R.T. furniture.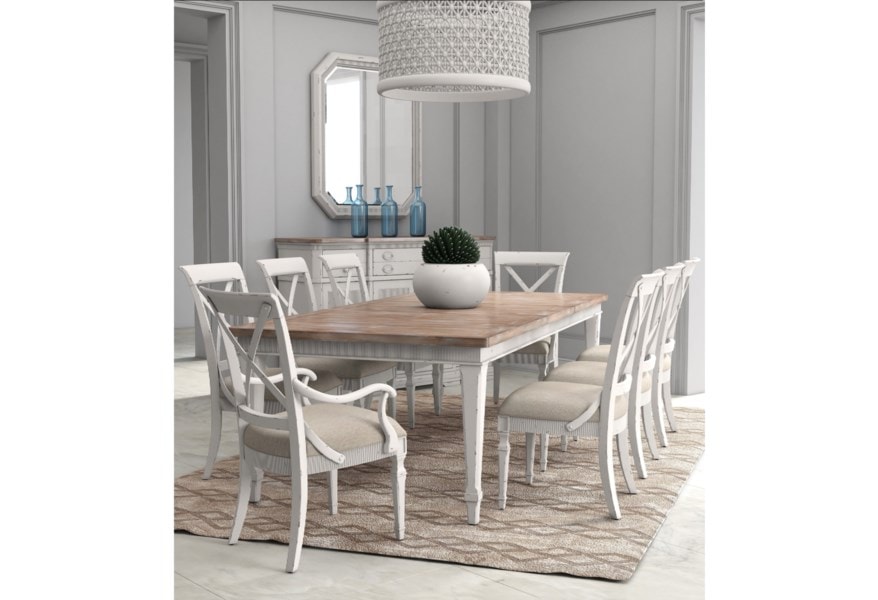 Significant Differences Between the Two Styles
The two examples we've shown represent significantly different decorative styles, but some elements can work with either design. So much depends on how the rest of the space is decorated.
Crisp whites, light blues, sandy beige.
Beige or white walls, bright colors, particularly green.
Dried flowers, succulents, faux foliage
Real or faux tropical plants and flowers.
Broad, two-tone stripes, light-colored solids
Depictions of animals or animal prints and jungle plants.
Light natural wood, whitewashed color, natural fabrics.
Medium to dark natural wood, fabrics, leathers, neutral or jungle floral colors.
Matching, white or light wood. Straight or curvy lines.
Heavier, darker furniture. Rattan and bamboo are recurrent.
If you consider a versatile item like the Tommy Bahama Bali Hai Tropical Atlantis Etagere, you can see how this could fit in a tropical or coastal style. Against white walls and with a few objets d'art that are representative of the sea, these shelf towers would work well in most coastal spaces. However, the rattan construction also allows them to fit with tropical themes.
Tips For Helping You Choose Between Tropical and Coastal
Deciding on a decorative motif can be a daunting task, particularly if you're trying to salvage a few existing pieces instead of starting from scratch. If you're trying to decide whether to go with a tropical or coastal theme, answering these questions might help:
Does the Architecture of Your Home Lend Itself to Either?
In Florida, homes tend to have large windows, sliding glass doors, and tiled floors. This is conducive to the airy, open vibe of coastal décor.
On the other hand, if your home sits on a property filled with palms, elephant ears, and other tropical foliage, you might want to bring that theme indoors, particularly in rooms where the greenery is visible through windows or glass doors.
Do the Pieces You Want to Keep Better Fit Either Theme?
If you want to keep a rattan sofa or a bamboo dining table, you might be leaning toward a tropical aesthetic, but if you had already owned the Oakdale Buffet from Lexington's Oyster Bay collection — and you would absolutely want to keep this item — you might lean more toward a coastal theme.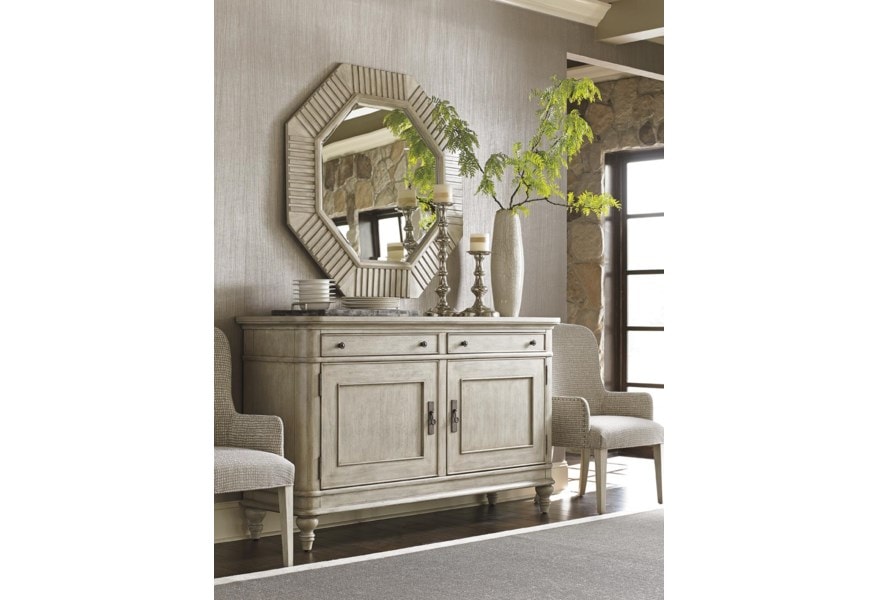 Are You Already Close to One Style or the Other?
Perform an honest assessment of your space. Have you already been slowly transitioning to a coastal or tropical theme? Do you like the direction it's going? If you've started to make your space into one of these styles and are happy with the progress, keep going until you feel that it has a finished look.
Just don't overdo it. Either style can be overwhelming if you try to tie in too many elements.
On the other hand, if you have started down the coastal or tropical path and aren't excited about what you see happening, consider pivoting in the other direction.
Talk to an Interior Design Expert
With furniture stores throughout Florida, Baer's Furniture's knowledgeable staff can help you narrow your focus and choose a design concept that matches your taste and lifestyle. Stop in today!