Decorating Tips for a Magazine-worthy Home
If you've ever picked up a copy of "Better Homes and Gardens" or "Architectural Digest" and fell in love with a picture, you're not alone.
Home décor envy is a real phenomenon that happens to thousands of people with every new publication. But why can't you have a home that looks like it comes from one of these professional magazine layouts?
Well, you can, but it will take some work and planning. Fortunately, the professional designers at Baer's Furniture are ready to help you out with some tips and secrets.
Planning Your Magazine-Quality Space
The key to achieving your goals is to plan your design objectives. Here is the prep work you should do before you start making purchases.
Identify the Decór Style You Want
Whether you're attempting to make a carbon copy of a page from a magazine or you just like the overall decorative theme, it's helpful to identify the decorative style you're trying to accomplish.
For example, the tropical décor style is extremely popular in Florida homes, so if you want to achieve it, it's helpful to examine the design elements that contribute to a "tropical" look. For example, look at the way these Bali Hai Diamond Cove Swivel Chairs help deliver the tropical theme of this sitting area.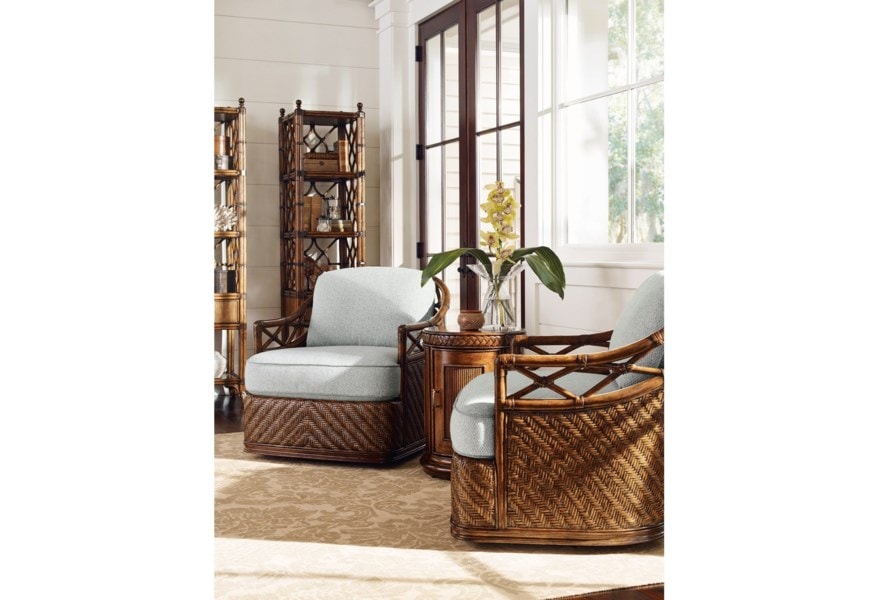 Choose Your Color Palette
This may be one of the most dangerous areas for DIY decorators, because there is a tremendous temptation to vary from the plan. Decorative styles require adherence to specific color palettes if you want them to look right.
For instance, coastal décor tends to be comprised of light pastel colors that should resemble the ocean and sky. With that said, a bright red accent wall probably isn't going to give you the professional magazine look you're seeking – even if red is your favorite color.
Take a look at this stunning kitchen/dining room setting. Now, imagine removing the Getaway Coastal Dining Table and replacing it with a similarly-sized forest green dining set... It probably isn't going to work. If you want a magazine look, stick to the color palette.
Less is More, So Start With Less
There are a few excellent reasons why you don't want to plunge in and buy all of the elements of a room at once.
For one, you really won't know how everything is going to look until you set it up in the actual space. Another reason is that furniture is difficult to return. So, build your space slowly.
Start with the walls, floors, and lighting, and then add the furniture. Finally, start incorporating accessories. For example, this minimalist living room only has a few pieces of furniture, including a versatile Chateau D'ax Sleeper Sofa in Smoke Leather. Despite there being few elements, the room has a finished look. There may be space for another piece, but it's completely unnecessary from an aesthetic standpoint.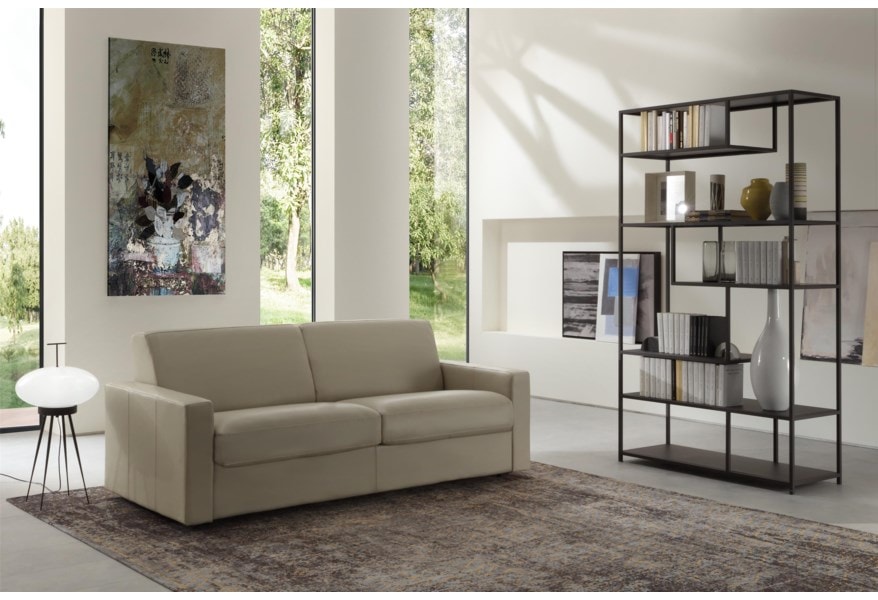 Budget for Accessories
The devil is in the details, as they say, and in the art of home décor, accessories are the details. If you want to achieve magazine quality, you should budget an extra 10 percent for accessories.
Accessories are useful for tying in decorative elements. For example, the shells on this Martinique Night Stand by Tommy Bahama coordinate with the beige and white bedding fabrics The designer clearly wanted to coordinate the traditional furniture with aquatic beauty.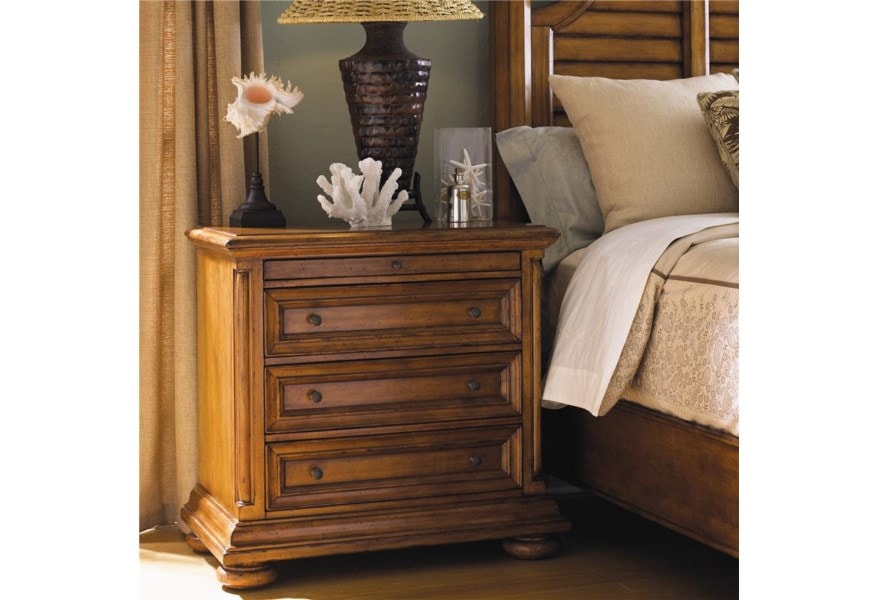 Know the Limitations of Your Space
You may admire an image in a magazine, but if you have limited space, trying to match the room furniture piece by piece may not work. Your room can seem cluttered, or worse, it may not even fit. A steel measuring tape is your best friend, both at home and at the furniture store.
Measure the dimensions of your room — not just wall to wall, but also take into account doors and windows that can lessen the area you have to work with. When you're at the furniture store, take measurements and buy pieces that will fit. For instance, the gorgeous Palmetto Home Studio 20 Bedroom Group looks amazing in this image, but if you don't have the space for a king-size bed, you may have to find a queen-size frame or make a choice between the dresser and the chest.
Ask a Furniture Expert
There's no shame in asking for help when it comes to home decorating. Discuss your design goals with one of our interior designers. We retain a professional staff of 40 interior designers with varying specialties. Contact us to discuss your design expectations. We can match you with a personal designer who can help you make your bedroom look like it comes from the pages of a magazine.
You can schedule an appointment with a Baer's design expert With millions of feet of showroom space throughout our many Florida locations, Baer's Furniture is always ready to help you make your home look like the cover of a magazine. Shop Baer's today.