Decorating Styles: Defined
If you find yourself asking "what is boho décor," or "what is the meaning of eclectic style," we're here to define decorating styles and demystify the décor jargon you may find when perusing a decorating magazine or website.
The Baer's Furniture design experts understand how intimidating the world of interior design can be for the uninitiated. By the end of this article, you'll be seeing furniture and décor with the eye of a seasoned pro. Read on to learn about ten of the most popular design trends.
What Is the Difference Between a Decorating Style and a Trend?
Decorating styles are centralized themes around which you can design a room, a space, or an entire home. The rules for each style may be somewhat nebulous, but they all have hard limits to prevent you from traipsing into a completely different design.
Decorating trends, on the other hand, include certain colors, textures, designs, and patterns that may be incorporated into different interior styles without changing the character of the design. An example of a trend would be incorporating the Pantone Color of the Year — frequently mentioned in our articles — which is Very Peri in 2022. This color can be implemented in many different interior designs without altering their nature.
A Glossary of Decorating Styles
We chose 10 of the most popular decorating styles of today. There are, of course, many more genres and sub-genres, but this list will provide you with enough information to ready you for your journey into interior design.
This design style bears the name "Boho" because it is the decorating manifestation of the carefree, spiritual Bohemian lifestyle. Bohemian décor often combines touches from various cultures, art, and nature. It favors comfort over formality, and mementos of various adventures and travels are frequently displayed.
Coastal design attempts to bring the colors and feel of the beach into the home. This is an extremely popular style in Florida due to our 1350 miles of coastline. Coastal rooms tend to be warm, bright, and light in color. This white Tommy Bahama Home Louvered Bed and matching nightstand should be the standard for all coastal theme bedrooms.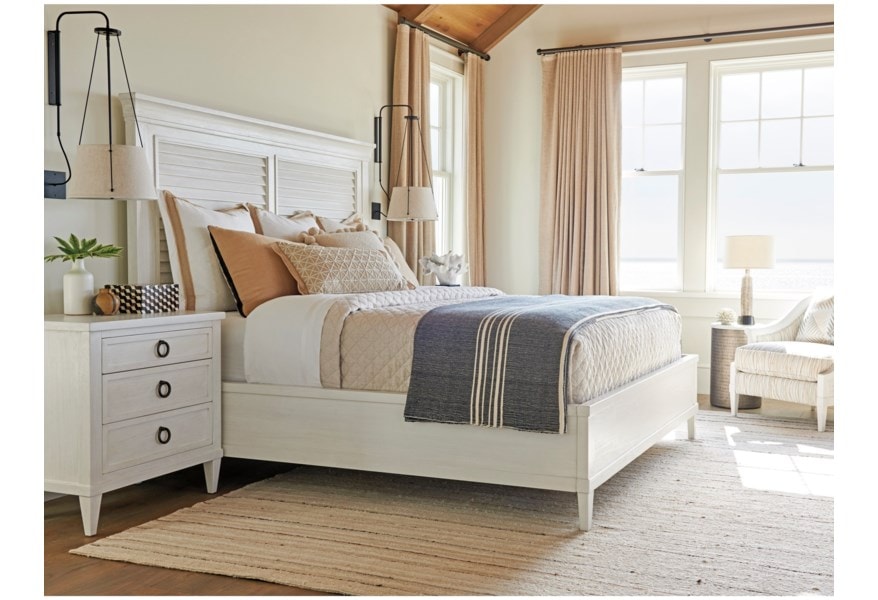 Not to be confused with modern décor, contemporary design is an ever-evolving style that celebrates "the now." If you compare a contemporary living room from today with 25 years ago, you will notice a substantial difference. Contemporary palettes of the 1990s often featured bright primary and secondary colors which are more muted today. The one consistent aspect of this style is its tendency to change.
Farmhouse décor celebrates the country lifestyle by using colors, materials, and designs reminiscent of quaint, rural homes and inns. Unfinished wood (painted or unpainted) and cast iron are de riguer for the farmhouse look. Color palettes tend to be bright and warm.
Industrial décor is influenced by the factories and facilities that helped to build America. Darker furnishings, exposed brick, and furniture constructed from unfinished materials typify this design. This Aspenhome Industrial Console has iron-grated doors, externally reinforced corners, and knotted alder veneers.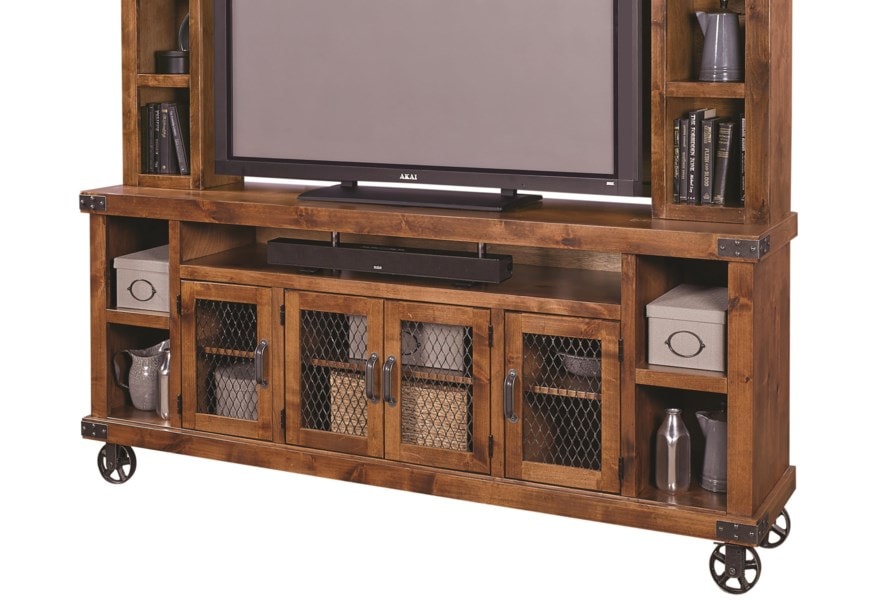 If you ever watched an episode of "Mad Men," you know the Mid-Century design. This popular trend began in the 1930s but became extremely popular in the 1940s through the 1960s. The furniture tends to be smooth, curved, and often has freeform shapes. Furniture is usually made from glass, metal, vinyl, and sometimes plastic.
If you abhor clutter, minimalism is for you. Minimalist design focuses on the concept that less is more, which also makes it the perfect decorative style for smaller spaces. Minimalist designs are often created with modern furniture pieces, and the two design styles are closely related. This stately minimalist living room limits its furnishings to a single Chateau D'Ax Sleeper Sofa, a shelf with well-organized items, and a lamp.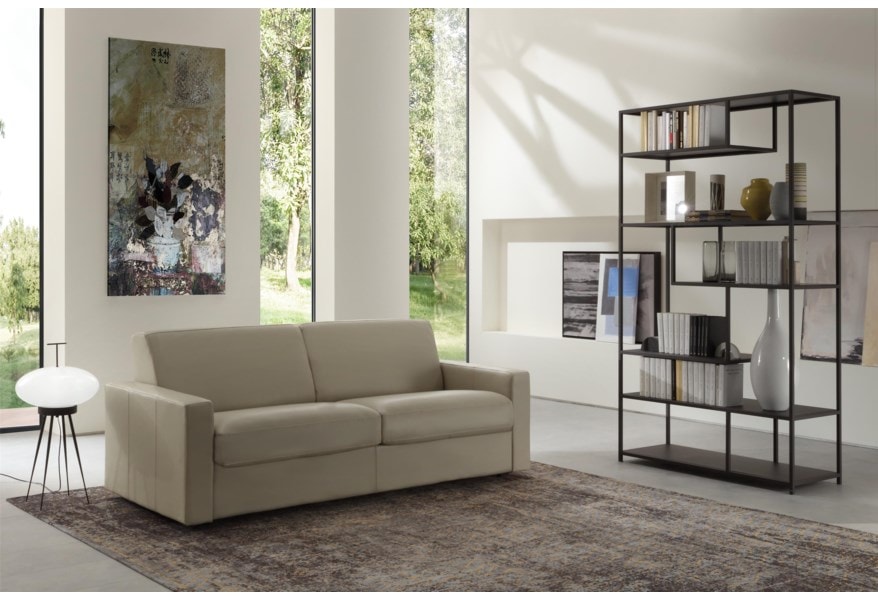 Modern design tends to be closely related to contemporary or minimalism, but there are important distinctions. Modern décor tends to have straight lines; uses more modern materials like chrome, glass, mirrors, and plastics; and has minimal clutter, which is why it's often mentioned in the same breath as minimalism. It would be safer to say that minimalism is an extension of modern décor than that the terms are interchangeable.
Traditional design denotes a style of décor that became popular in western Europe during the 1700s and 1800s. Traditional design typically incorporates dark woods, leathers, and natural materials. Color palettes tend to be muted, as opposed to bright or vivid, but you can also use traditional patterns like stripes or herringbone.
As the name implies, transitional design combines two or more styles in a coordinated way. Transitional décor often uses adjacent styles, such as coastal and tropical, rustic and farmhouse, etc. But it can also be used to incorporate more disparate themes, like industrial and modern.
Even armed with a basic understanding of how to define décor styles, decorating can be a challenge. Stop in at your local Baer's Furniture store to discuss design concepts with one of our experts.