Incorporating Entertainment Furniture Into Your Home
Whether you're new to entertaining, or it feels like you forgot over the course of the pandemic, if you're ready for a refresher on all things entertainment furniture, we're here to help!
First, entertainment furniture may mean more than you're thinking. Entertainment furniture is any piece of furniture that can be used to entertain guests in addition to single-person use. This includes sofas, bars, dining room tables, and many other types of furniture.
Ready to get gathering? Incorporating entertainment furniture into your home can facilitate better parties and get-togethers at your house and make your home more pleasant for guests in general.
Types of Entertainment Furniture
You can incorporate various types of entertainment furniture into your home, and we'll go over a few of them here. Remember that this list is in no way all-encompassing, and there are many more examples of entertainment furniture available that aren't listed.1. Sofas
1. Sofas
In order for a sofa to make a successful piece of entertainment furniture, it must be large enough to accommodate multiple guests at once. We recommend a sectional, such as the Lucca 7-Piece Sectional from Vanguard Furniture, as a great addition to your entertainment furniture collection. This sofa is perfect for entertaining because it accommodates several guests comfortably and can be configured to fit any space for maximum comfort and style. Modular sectionals such as this one can be paired with tables and ottomans to maximize a space's entertainment value.
2. Bars
There cannot be a more traditional piece of entertainment furniture than the at-home bar. Constructed explicitly for multiple people to sit and have drinks together, this furniture unit is a must-have for anyone planning on entertaining guests frequently. Take, for example, the Some-Of-A-Kinds Bicycle Table/Bar. This one-of-a-kind bar is perfect for entertaining guests, and it is an eye-catching conversational piece to boot! Your guests will love mingling around this unique bicycle bar, and you will never struggle to entertain guests with it.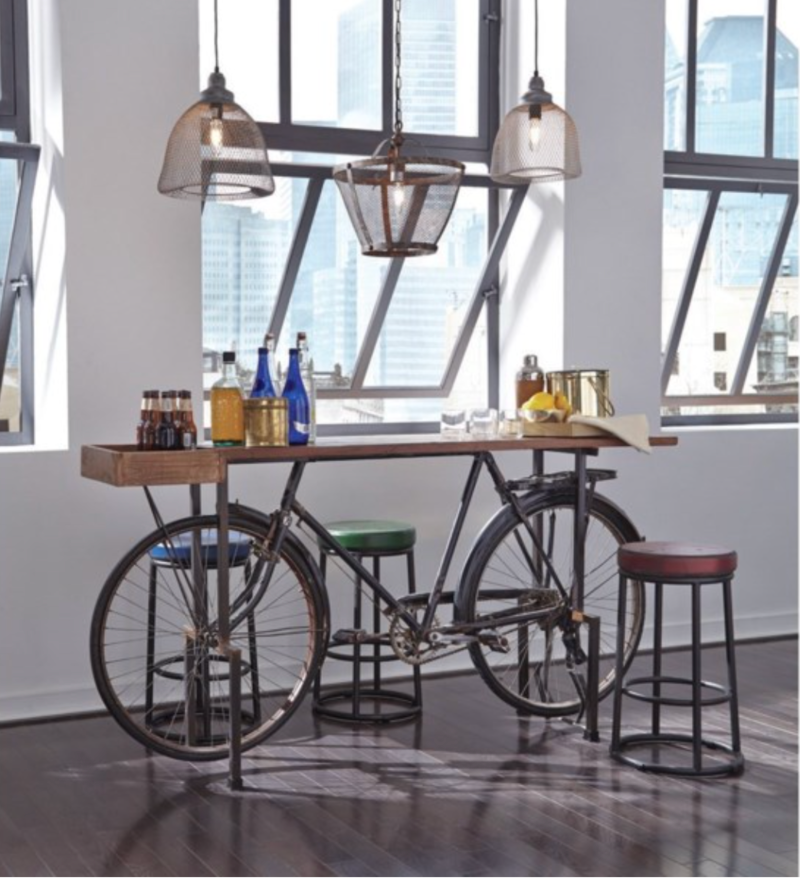 3. Dining Tables
Another typical example of entertainment furniture is the dining room table. Traditionally used to seat large gatherings of people for meals, the dining table is an essential piece of entertainment furniture. Seat all your friends and family together with this Arch Salvage Pearce Dining Table. This table is perfect for entertaining guests, and there is plenty of room for everyone to be seated. Host the perfect dinner party for your friends and family with this beautiful dining table.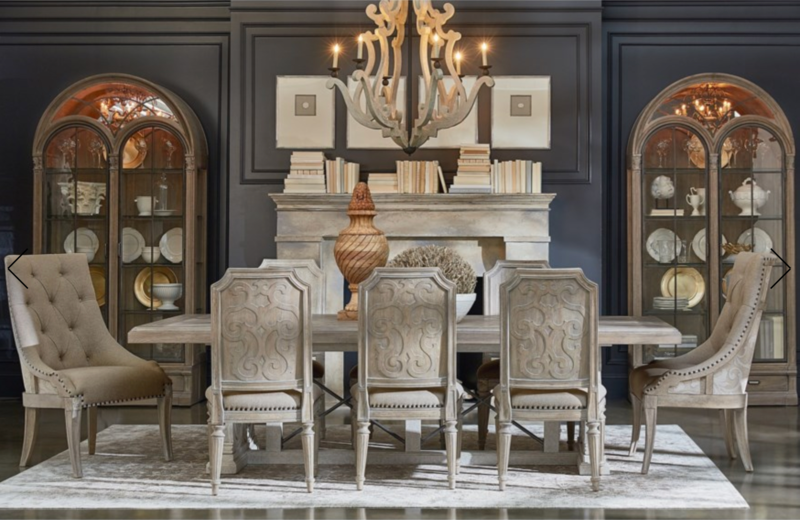 How to Best Incorporate Entertainment Furniture
The best way to incorporate entertainment furniture into your home is to plan how your typical social gathering will be staged. Will you be hosting guests in multiple areas of the home, or primarily in a single space?
Once you know where you will have guests, it's easy to place your furniture strategically with the plan for entertaining. If you're planning on having guests primarily spend time in your sitting room, your sectional sofa, loveseat, and coffee table will be sufficient for entertaining there. If you're planning on having guests outdoors, then invest in a patio bar so that everyone can gather around it for drinks during the night's festivities.
Laying Out Your Entertainment Furniture for Utility
There is also a bit of utility that goes into decorating around your entertainment furniture. After all, you're planning on having multiple guests who are moving about frequently.
As a rule of thumb, do not fill the area around seating with delicate lamps and knick-knacks that are easy to knock over. You also want to avoid clogging up the area around your bar with decorations for the same reason. A nice bar will stand on its own.
Visit Baer's Furniture
Head into your local Baer's Furniture store to check out our hundreds of thousands of square feet of furniture designed for entertaining. Let our qualified and professional staff help you find the furniture of your dreams! Find a showroom near you today.